First impressions – despite jet-lag…
I wanted to title this post "Bangkok and the art of chaos", as it perfectly describes this huge city.
We landed at 5 am after a super comfortable 10-hour flight with Thai Airways. Outside it was still dark, but the air was already hot and sticky, it smelled bad and it was difficult to breathe. Only then I realized what my Asian friends meant when explaining to me about the weather here: you only want to be in an air-conditioned place to breathe, dry and cool down!
In the Skytrain from the airport to the city, I was super attracted by the advertisements on the screens: the Thai writing looks like a nice rounded drawing. The speaking… well, impossible to understand but very pleasant and musical to hear.
Here you are bombed with thousands of advertisements, screens everywhere, colours and sounds. I actually expected a greyer city, but I was wrong. Everything is colourful except buildings and the air!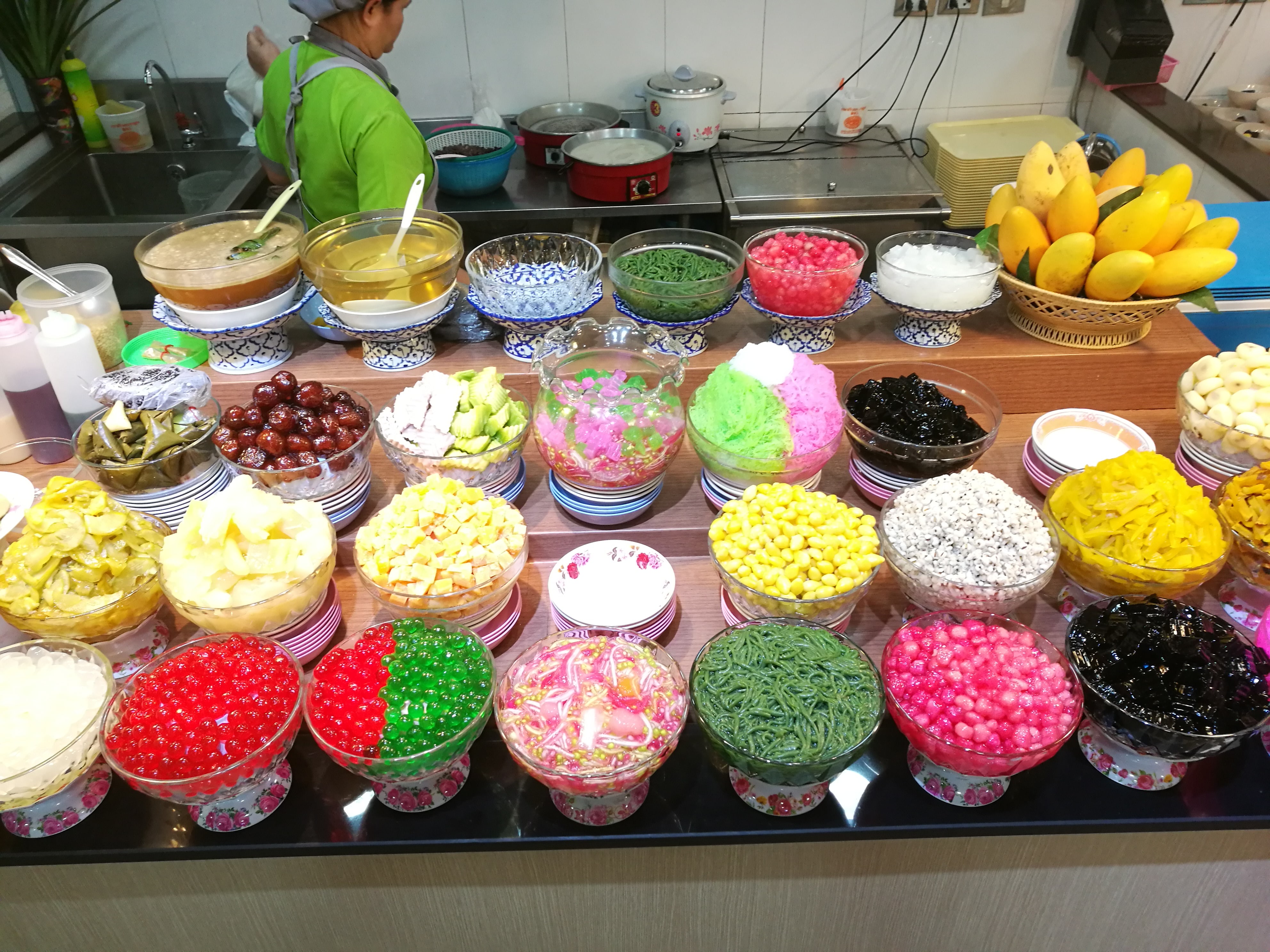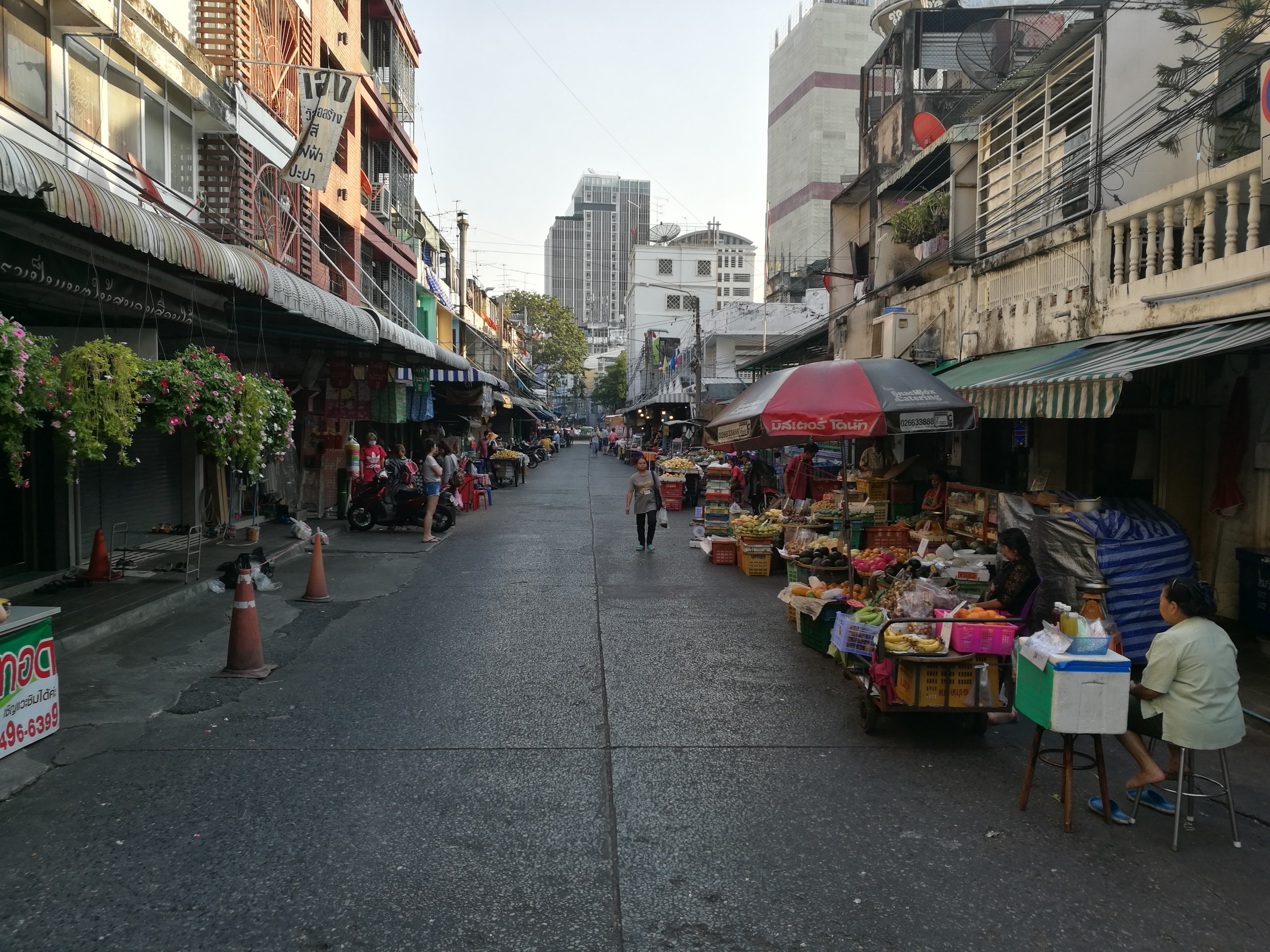 The city is actually very chaotic: full of cars, motorbikes, tuc tuc, taxis and buses. Every road has 4 lanes per directions, so you can imagine the level of pollution.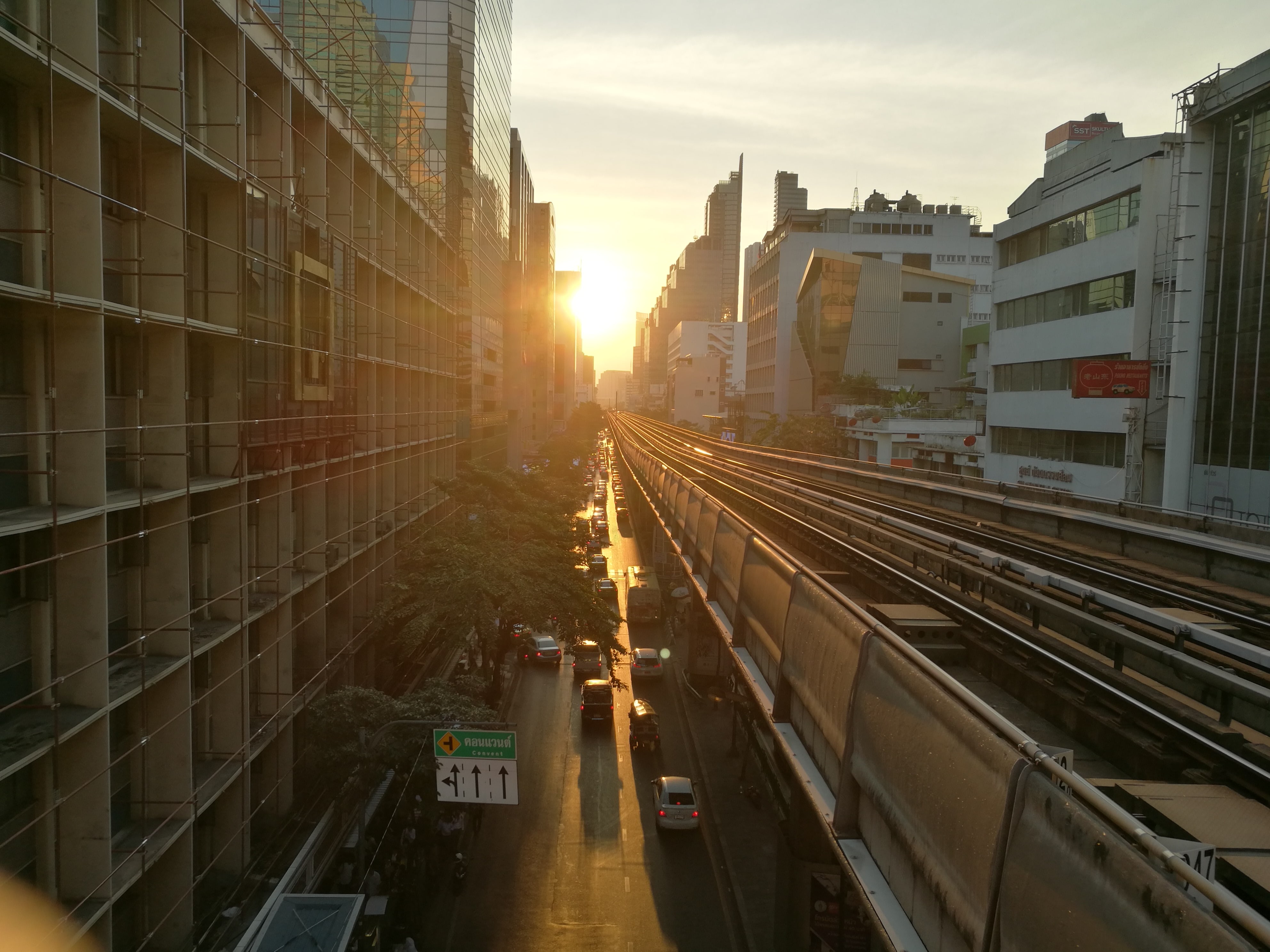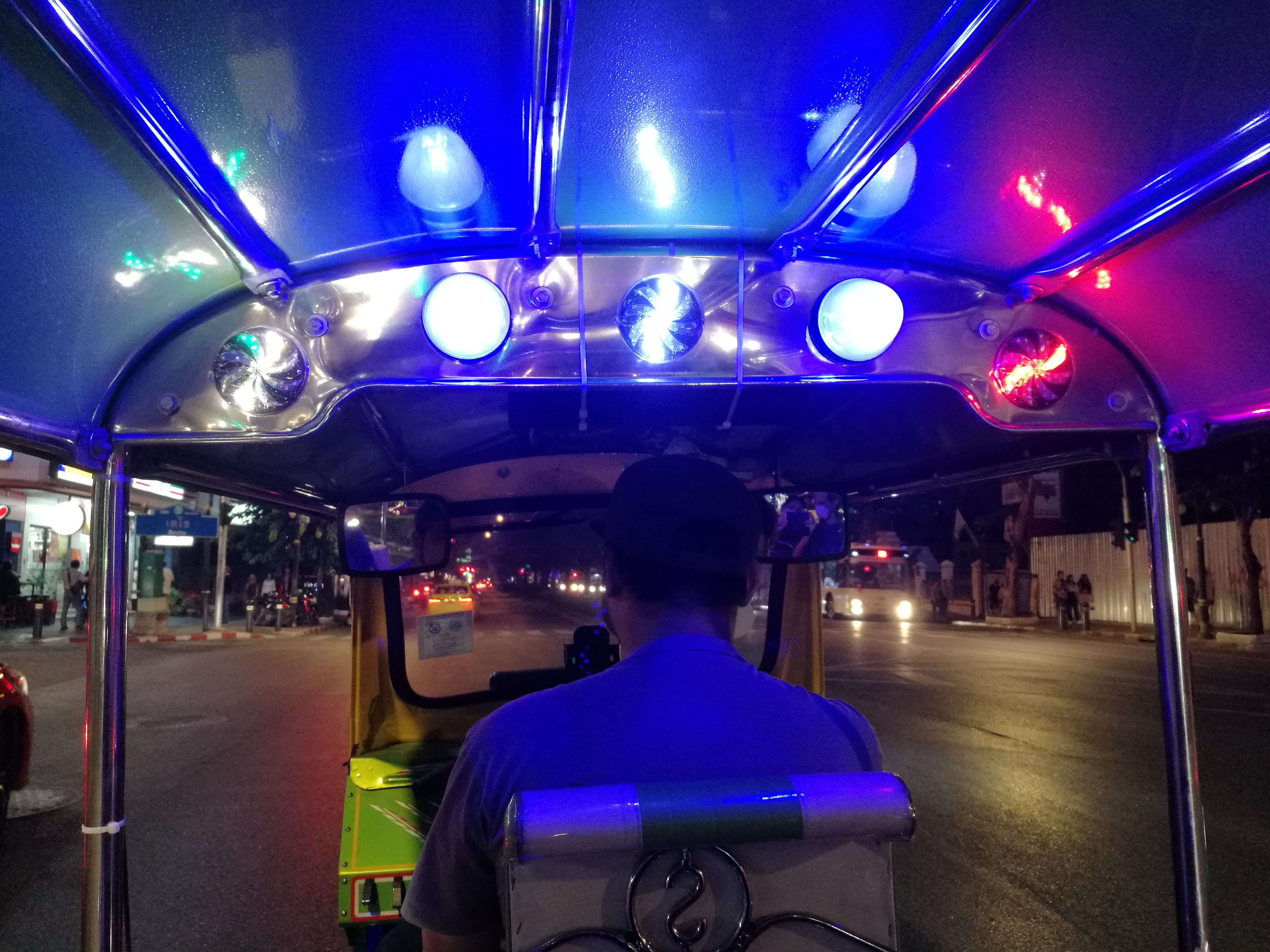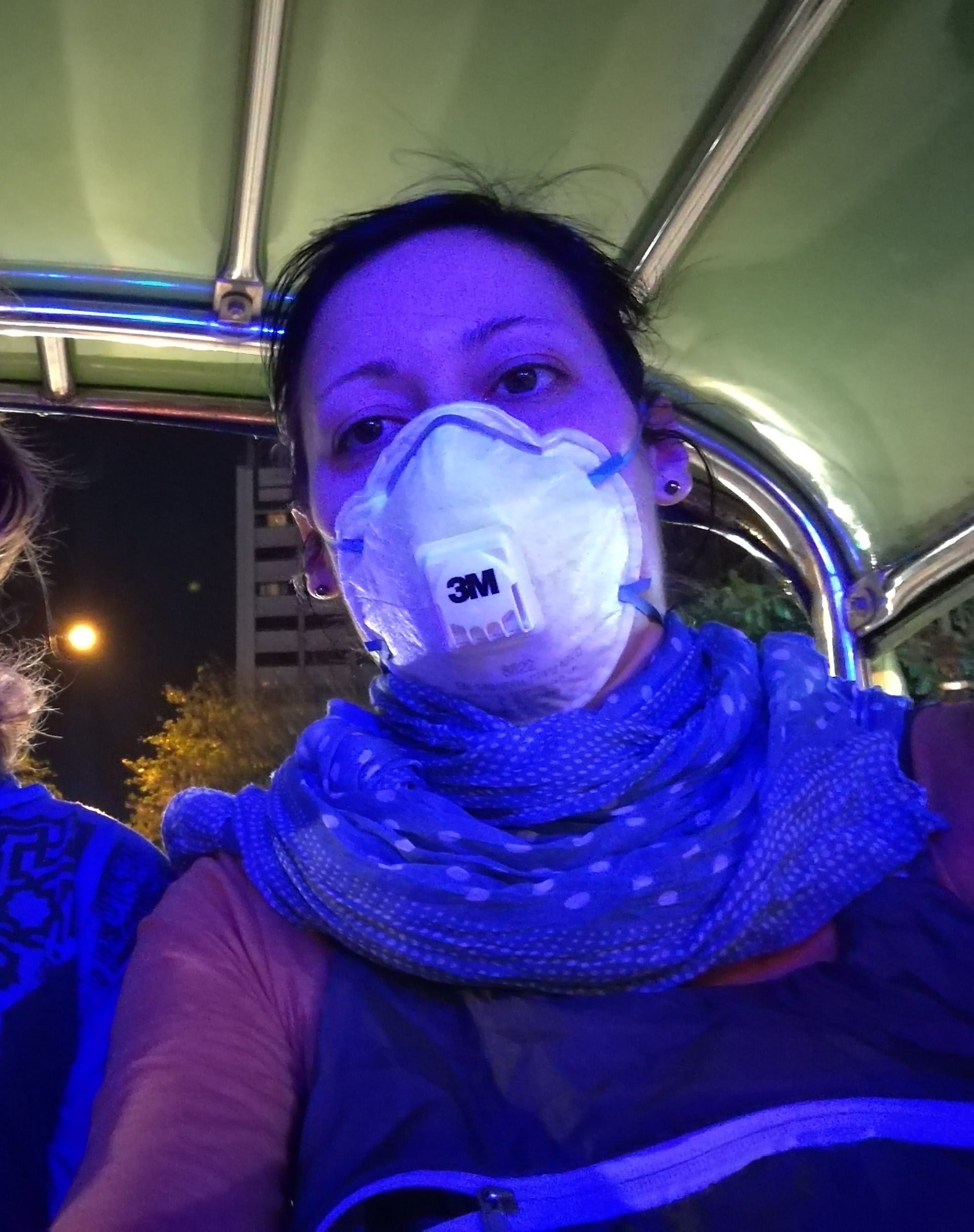 TIP:
[su_note note_color="#f2f2f2″ text_color="#000000" radius="3″ class="p_tip"] Bring a pro mask PM 2.5 as in peak situations they are out of stock. [/su_note]
In this period, the city's air pollution reached a super high level (180 US AQI of the air quality index), which is kind of dangerous for your health.
You should not stay outside for too long, but it is a must to explore the neighbourhoods. You can really feel the difference in the air depending on where you are: among high building and under bridges it is really bad, in open spaces the air seems a bit less polluted.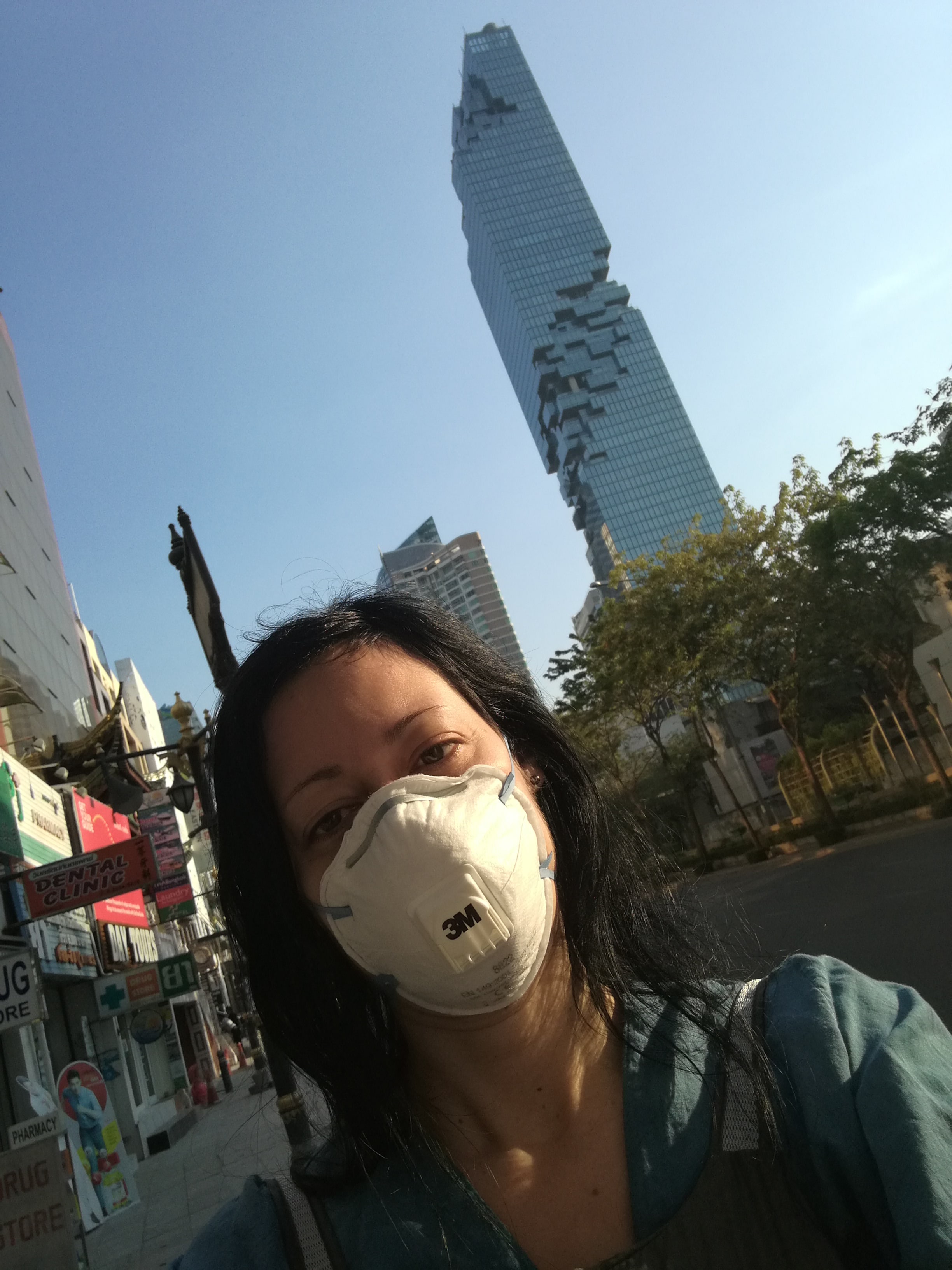 We arrived in our hotel area around 7 am when the city was waking up. Most restaurants and bars were still closed so we could enjoy a street market before checking in at our hotel (Smile Society).
Tired and sleepy due to the jet-lag, we had a (supposed-to-be short) 5-hour nap. We felt rested but our body was 6 hours behind the schedule…
Ready to go, the plan was to walk around a bit and then have dinner in this chaotic Bangkok.
TIP:
[su_note note_color="#f2f2f2″ text_color="#000000" radius="3″ class="p_tip"] Wear comfortable shoes and long clothes to repair from heat, pollution and mosquitos. [/su_note]
You don't need to look too up to see the thousands of cables running all around the city. It is unbelievable! During the night you can hear an electric noise coming from the cables, due to the electrical overload.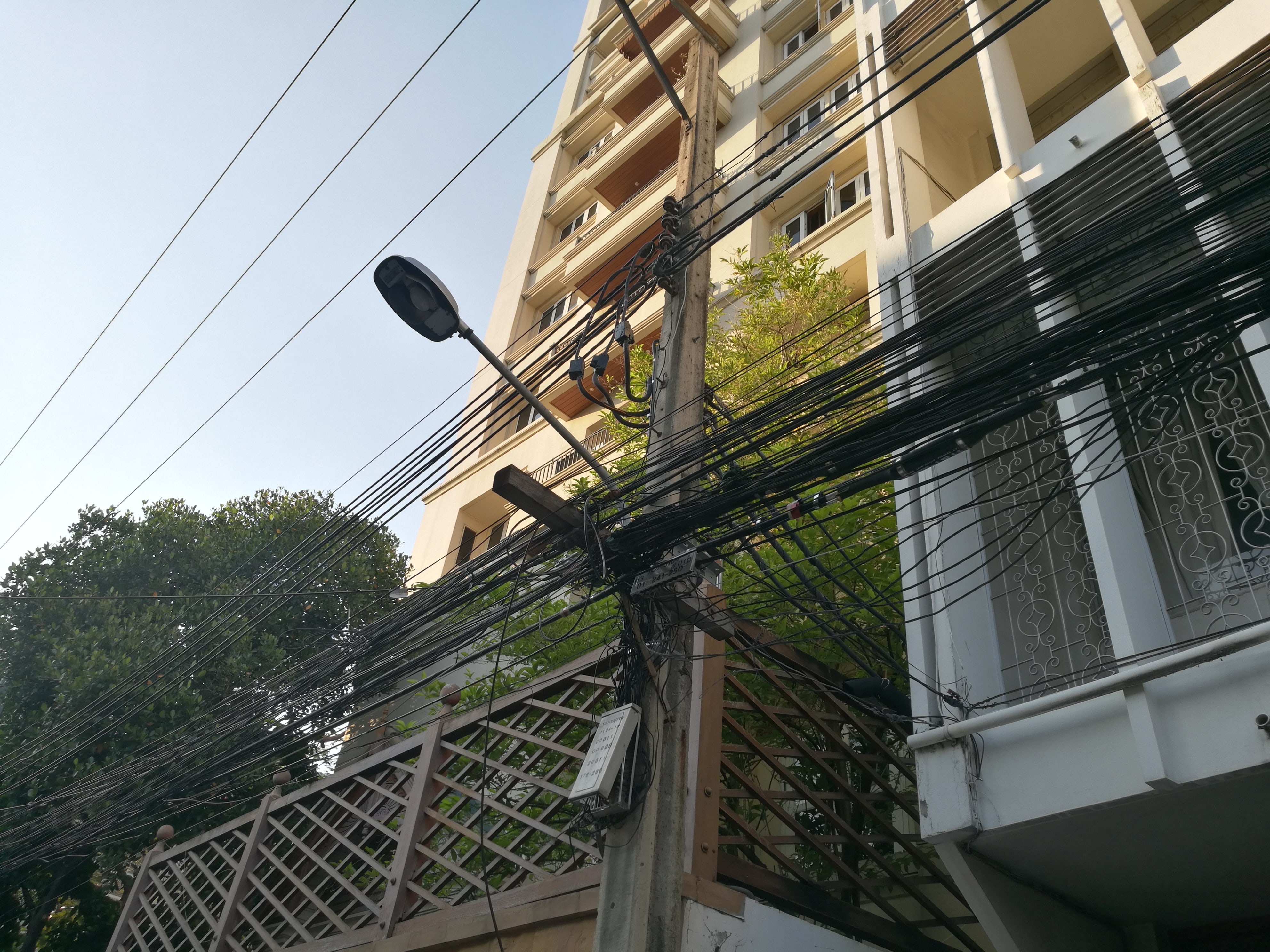 Along the street, you have all kind of street vendors: clothes, food, fake tattoos, jewellery, and so on. You can get a good currency exchange value (USD/EUR vs THB) in national banks or authorized offices with 0 commission.
[su_note note_color="#f2f2f2″ text_color="#000000" radius="3″ class="p_tip"] If you need to exchange USD in THB, try to exchange 100 USD's notes as you will get a better deal than exchanging smaller notes. This rule is not applied to other major currencies. [/su_note]
So, what did we do in this 3-day stay in Bangkok? See here below the "3 where", based on our experience 🙂
Where to stay
We were at the Smile Society Hostel, in the modern centre of Bangkok, close to the BTS stop Sala Daeng. From here, you can go anywhere by public transportation.
We also found a nice hostel close by (offering a co-working space) which seems to be super good: Kinnon hostel.
This area is quiet if you aren't on the main road. Otherwise, it turns to be very chaotic, noisy and polluted. There are several restaurants (maybe too touristic, commercial and expansive), banks, exchange offices, stores (mainly 7-11), there is the hospital and it is super easy to get a taxi or tuc tuc.
If you look for a more alive and sparkling area, you can find your accommodation in the famous Khaosan Road, the so-called "backpacker ghetto". Here you have a range of accommodation: from cheap hostels to 3* hotels.
Where to eat
First of all, you absolutely need to taste the real street food. You can find vendors along almost every road at every time of the day till night. You have from 1 to 5 choices of traditional and quickly done meals. It can be shocking and not too hygienic, but it is much cheaper, authentic, tasty, and real Thai food.
You can find a big choice of street food in the Khaosan Road. In addition to traditional Thai food, there you can also taste barbequed insects (including scorpions), grilled crocodile meat and other exotic snacks.
Our favourites meals so far are:
Pad thai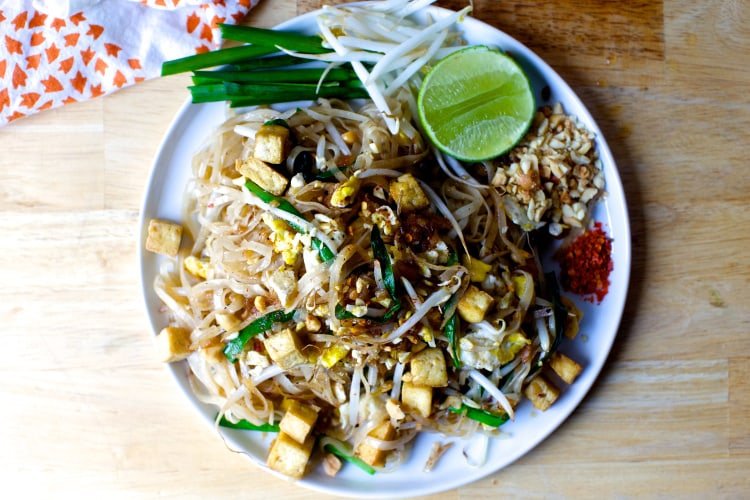 Chinese carrot cakes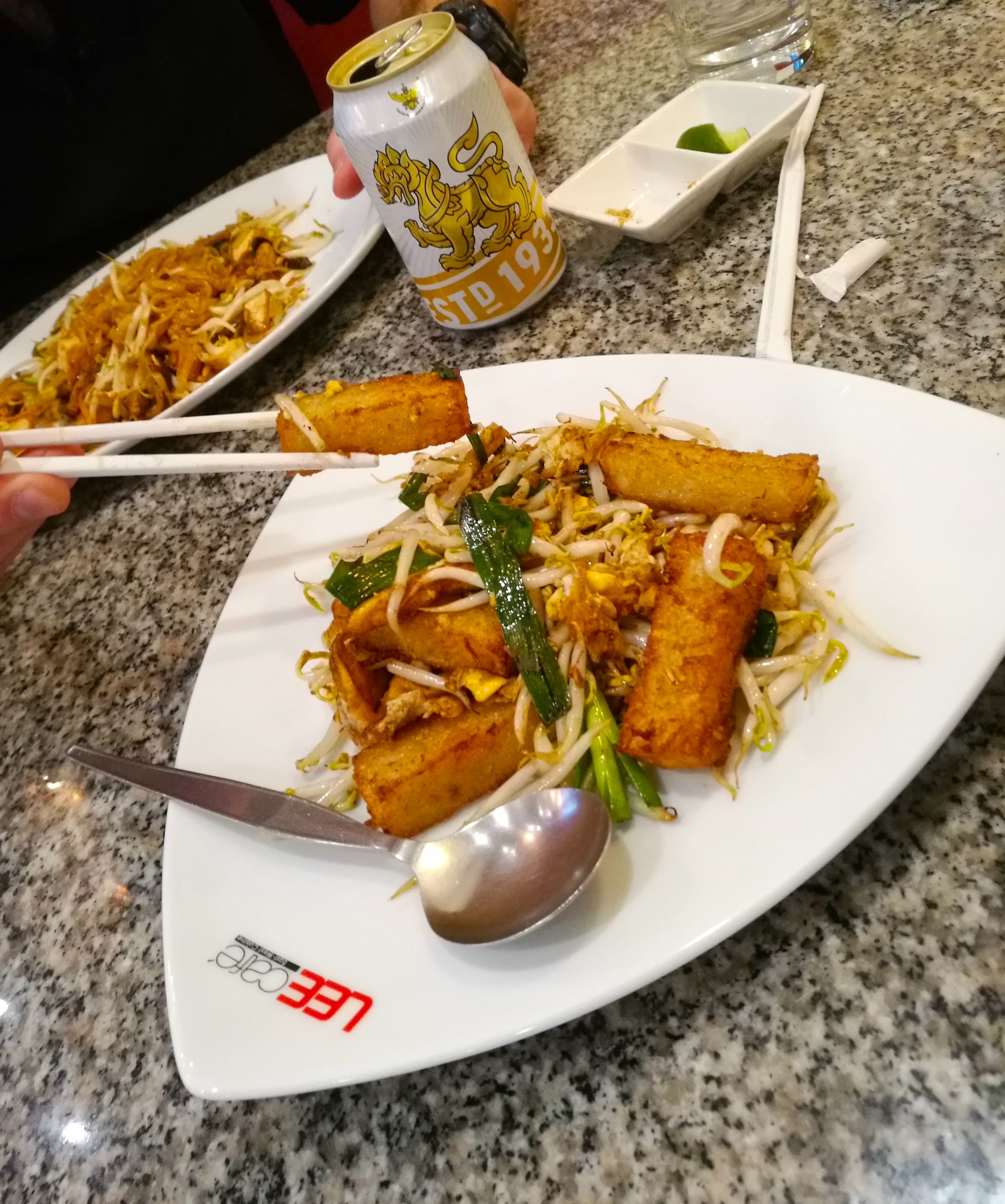 Vegetable balls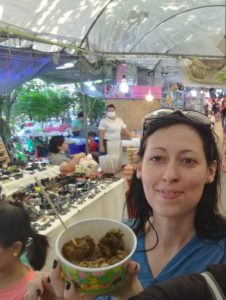 Coconut vegetable soup and coconut green/red/yellow curry.

Where to go
You can explore every area walking around, you can find skyscrapers, temples and local markets one next to each other.
For "intense" shopping, take at least half a day to go to MBK. It is a huge shopping centre where you can find everything: electronics, clothes, accessories, beauty shops and pharmacies, handcraft markets. There are expensive shops but also low budget shops and booths where you can bargain prices. There, you will find also a full floor of video games, a movie theatre, a full floor of restaurants, an escape room, relaxing area, and so on.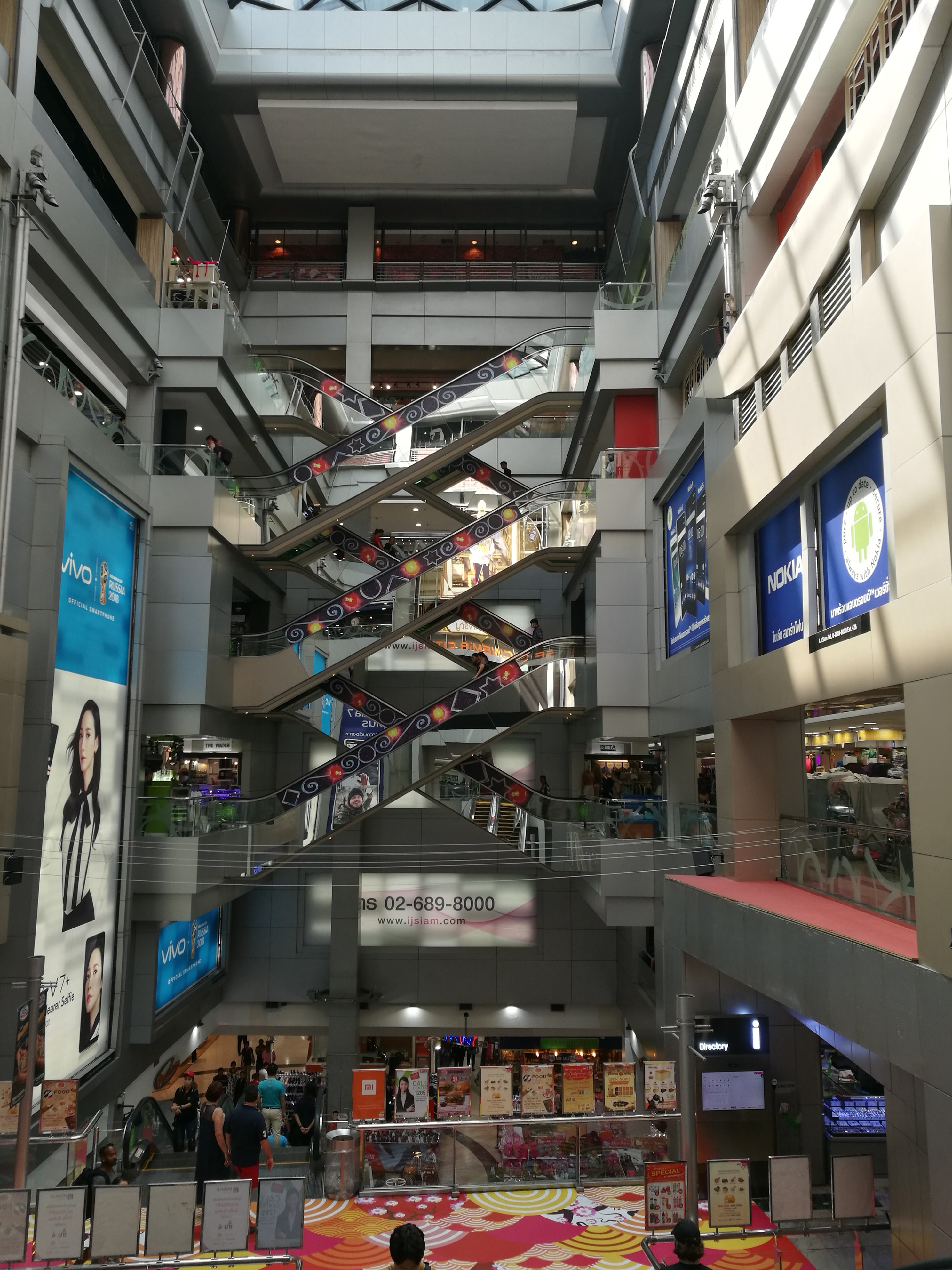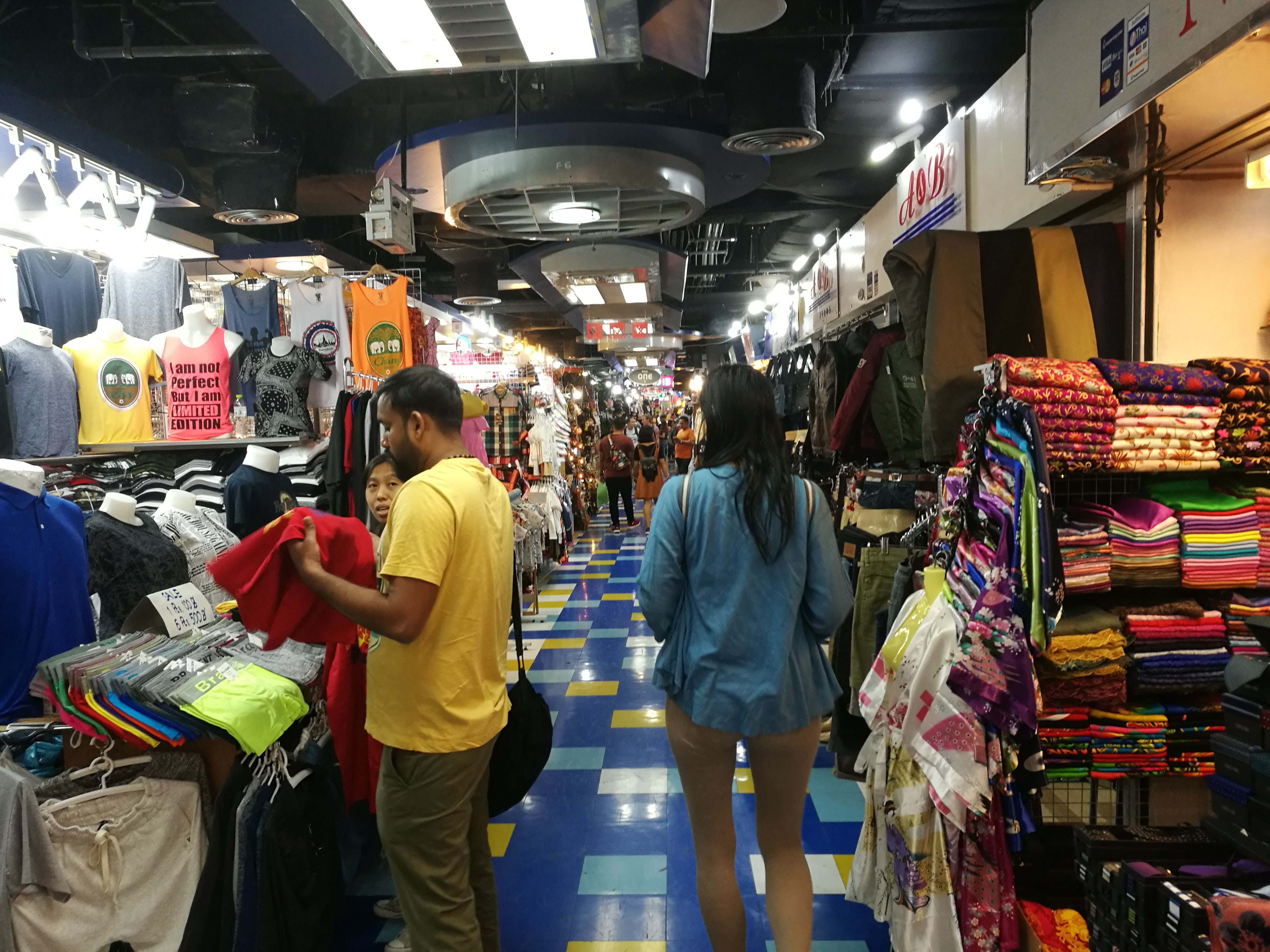 A funny thing: restaurants show all their dishes on the window, but we found out that they are plastic meals.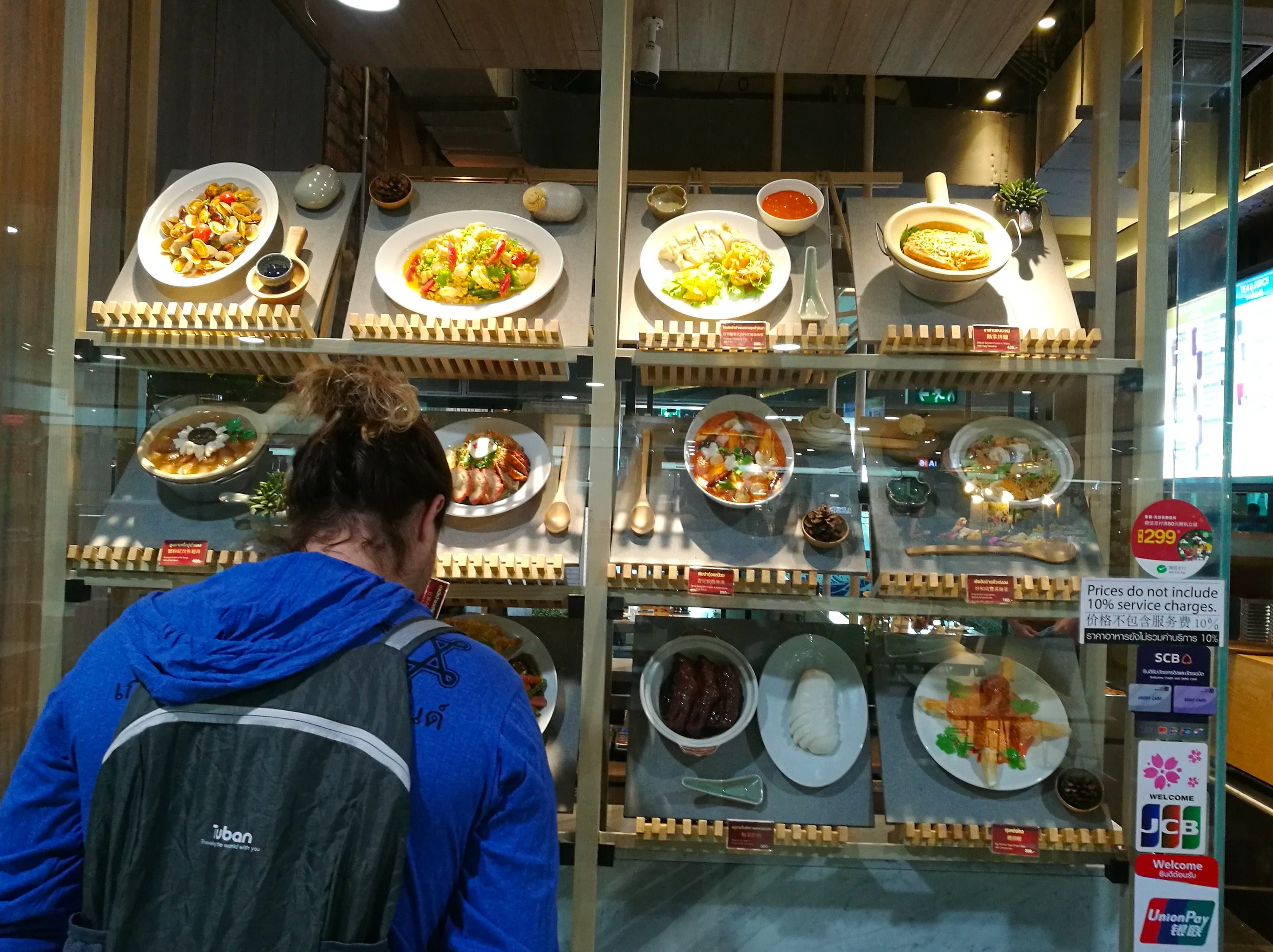 As already mentioned, one of the "must" is to visit the Khaosan Road, during the day and during the night.
You can reach this location with a local boat (orange flag) leaving from the Sathorn Pier. You will be stuck in there with hundreds of people, not understanding where you are and where you have to get out. Interesting experience!
During the trip, you can admire the most important temples in Bangkok. You can get out there and discover that mystic area walking.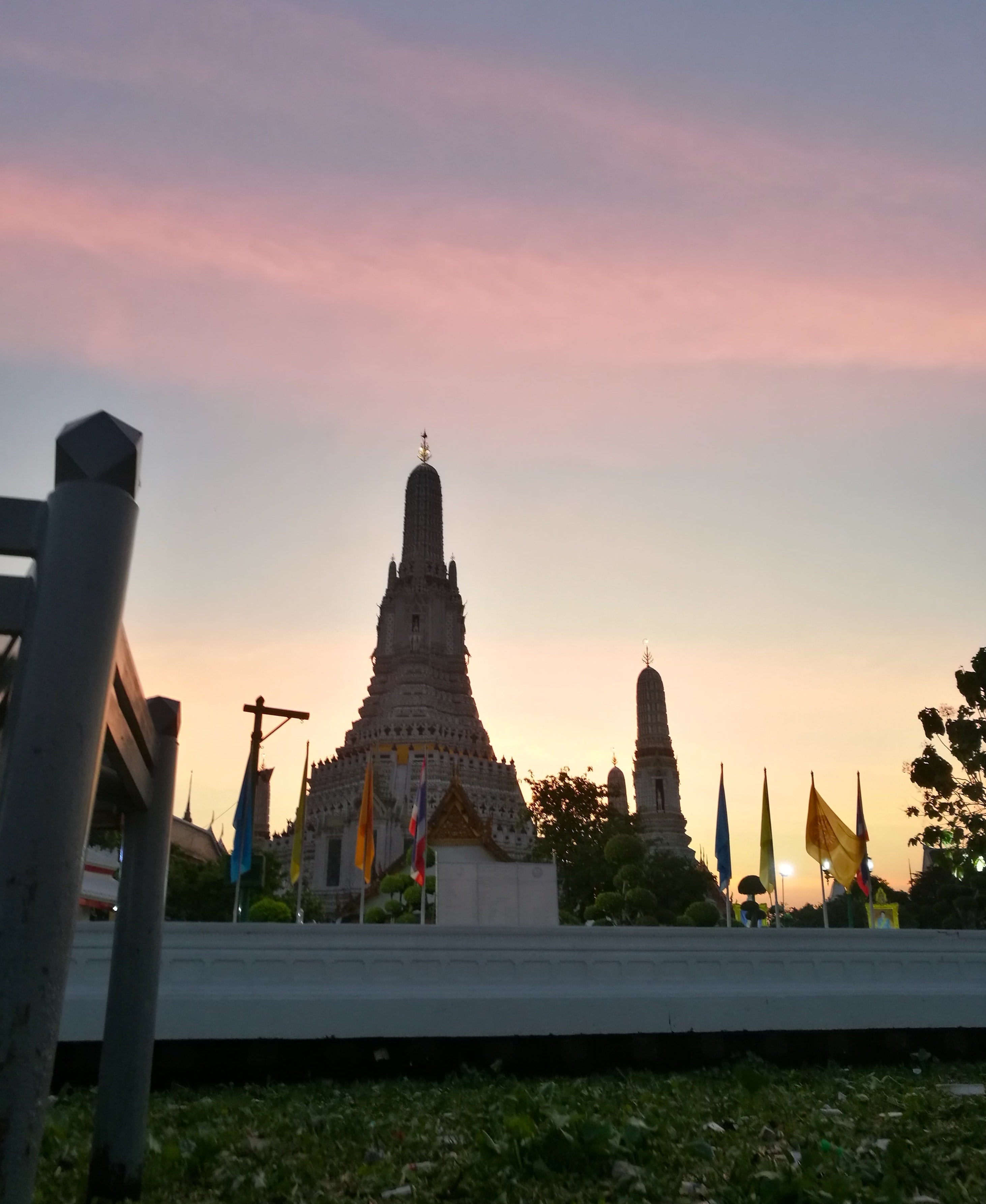 But the best experience is to go to Bang Kachao, a green lung in the centre of Bangkok. You need to reach a little pier called Khlong Toei Pier, take a little boat to reach the other side of the river. The boat trip is free, but then you need to rent a bike for 80 THB (full day).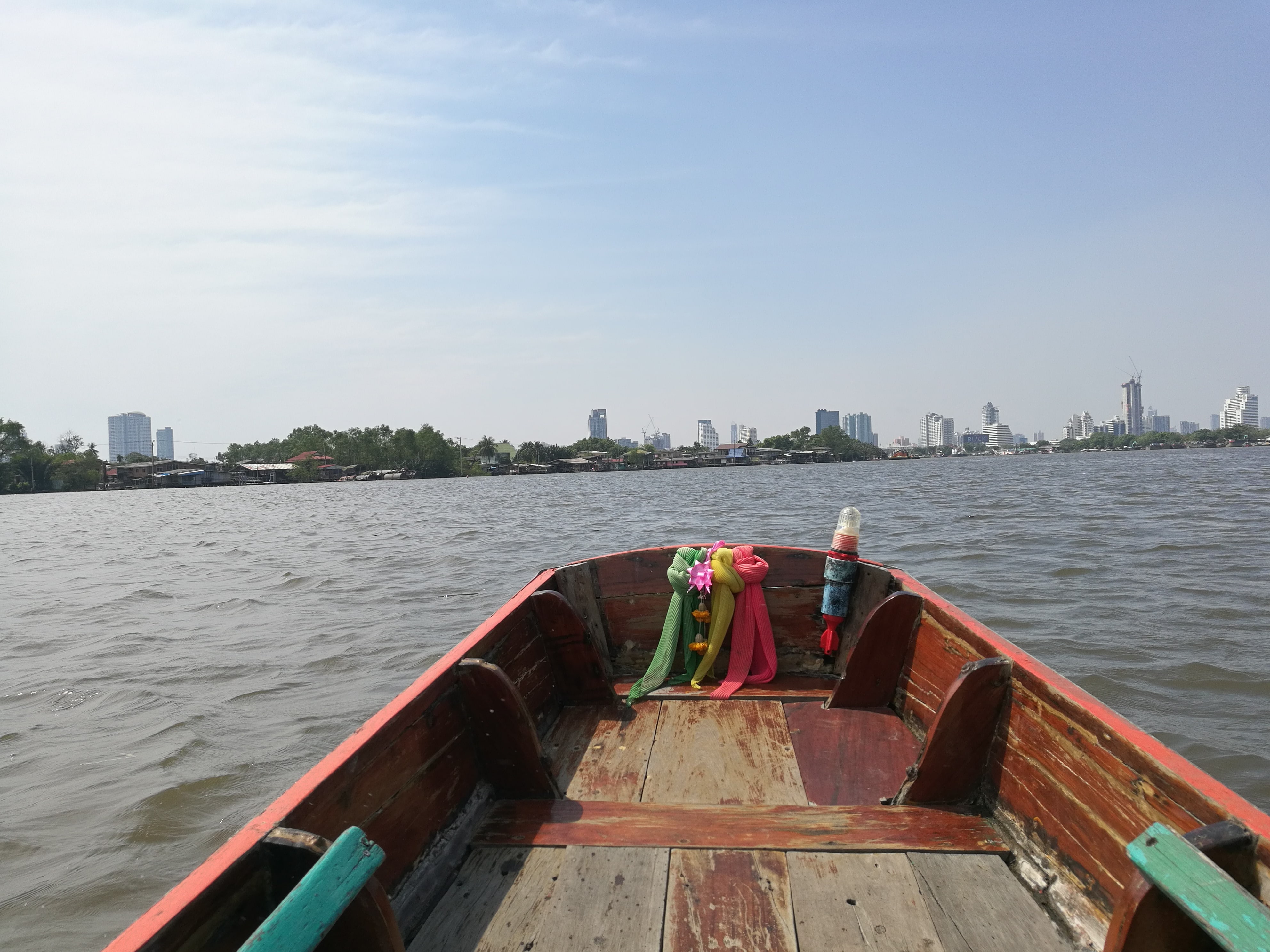 In Bang Kachao you can bike everywhere, there are some attractions like a floating market, a natural park, temples, etc. Or you can just bike around, randomly.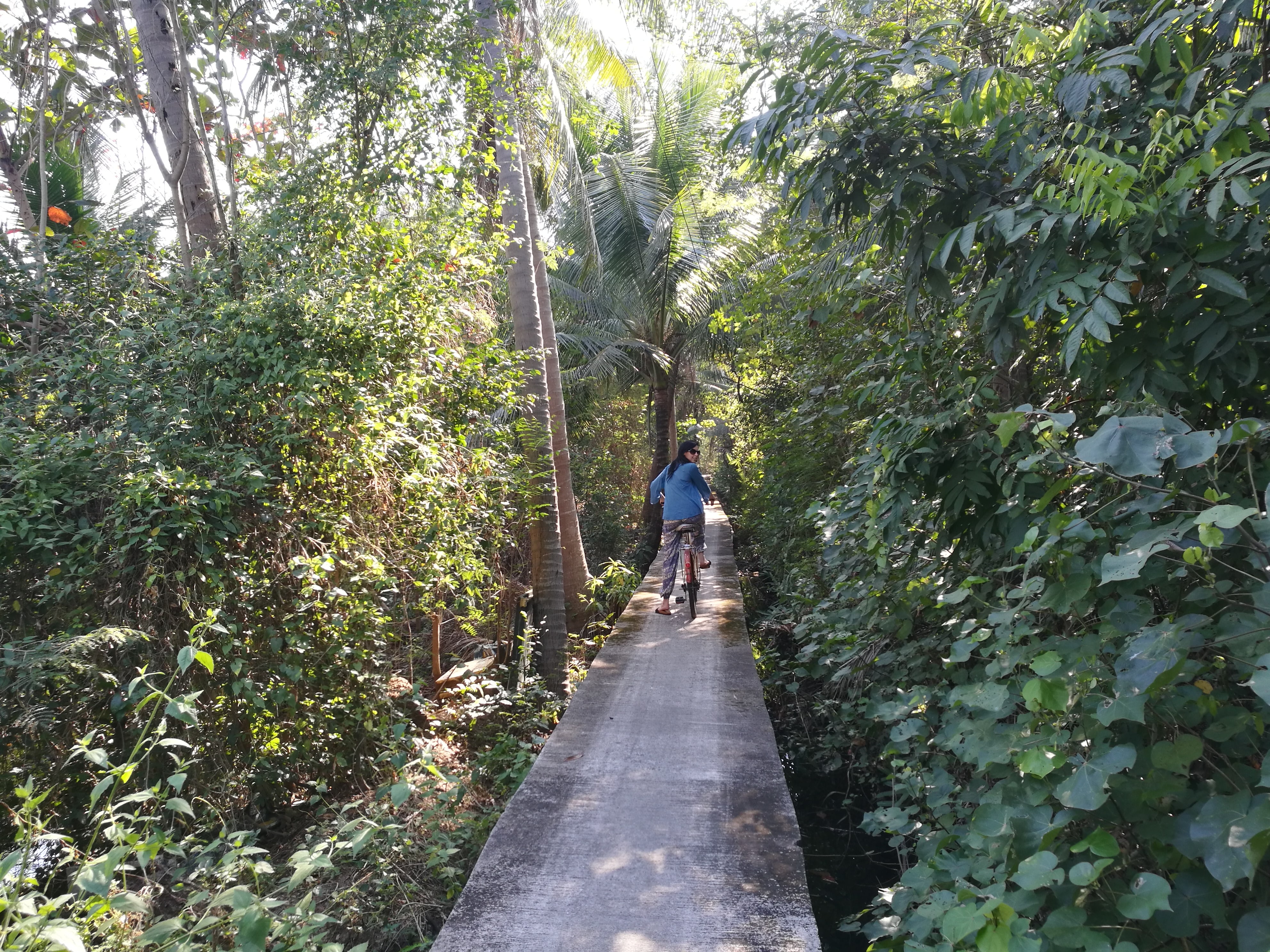 Bangkok is huge and offers thousands of attractions, tours and entertainment. Just follow your desires and chose the best activities for your personality 🙂
A couple of tips for the ones who never travelled to Asia:
take off shoes and leave them at hotels or shops entrance. Walk bare feet in the rooms or common spaces.
drinks without ice are more expansive, but better to avoid it (also, do not drink tap water and use bottled water to brush your teeth)
service fee in restaurants is included in the price, if not differently mentioned. Therefore, tips are not mandatory.
do not throw toilet paper in the toilet but in the basket next to it…
Have fun!