After reading hundreds of blogs about this wonderful experience, we decided to travel from Huay Xai to Pakbeng by slow boat. From Pakbeng to Luang Prabang, we travelled in an alternative but still very adventurous way (you will find out more in one of our next posts!).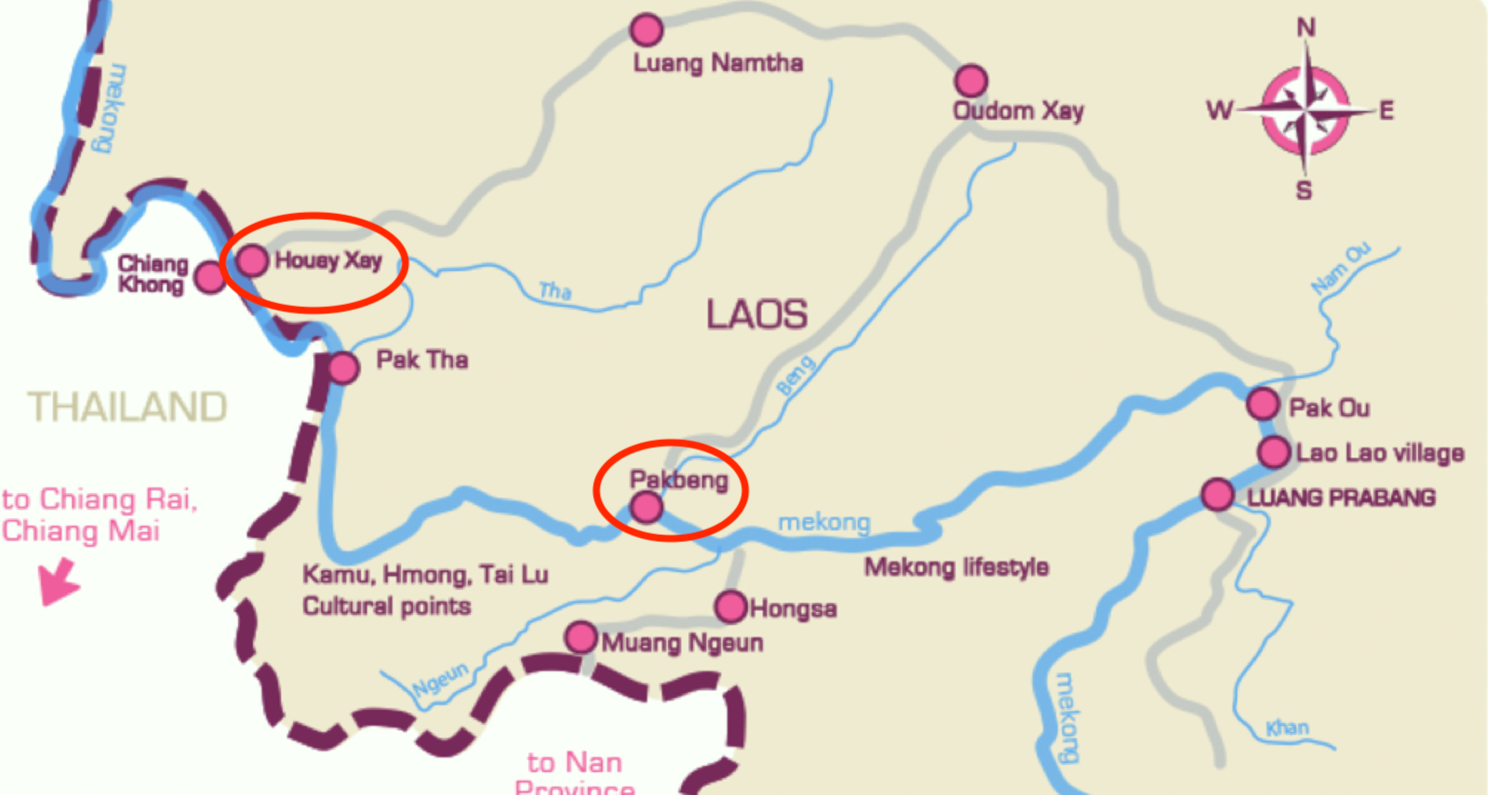 If you go from Huay Xai to Luang Prabang by slow boat, it takes 2 days to reach your destination. You need to spend the night in Pakbeng because the slow boat cannot travel with the dark. So the boat trip duration is in total 6 hours on the 1st day, and 9 hours on the 2nd day.
With the slow boat, you calmly cruise on the Mekong, which is the 12th longer river in the world (4'350 Km).
Before leaving, we collected all the useful bits of advice and prepared a to-do list in order to fully enjoy this pleasant experience 🙂
1. Don't book via travel agencies
On your way from Thailand to Laos, you will find many tour agencies selling packages for the "Mekong Cruise". The cost can be quite high, around THB 1'900 ($ 52) per person. In the package, there are few extra services included: hotel pick up/drop off, lunch, drinks on board, and so on. In addition to that, you still need to pay for dinner and overnight in Pakbeng and the boat is exactly the same we got.
We arranged everything by ourselves, by buying the tickets directly at the slow boat ticket office next to the pier, on the same day. We paid LAK 105'000 ($ 12) per person, till Pakbeng. The total cost to Luang Prabang would have been LAK 210'000 ($ 24). We saved half of the money!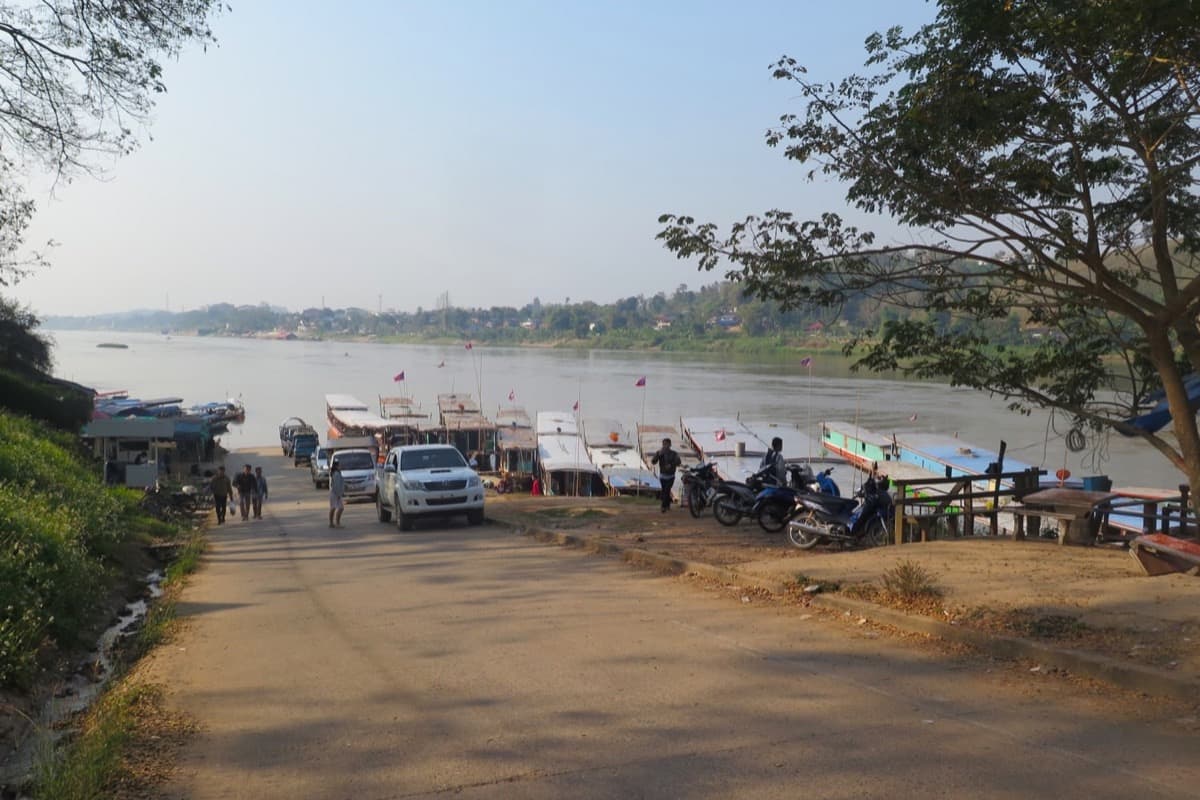 On the boat, you have assigned seats, both if you book via an agency or at the pier. The challenge is to actually find your seat on the boat…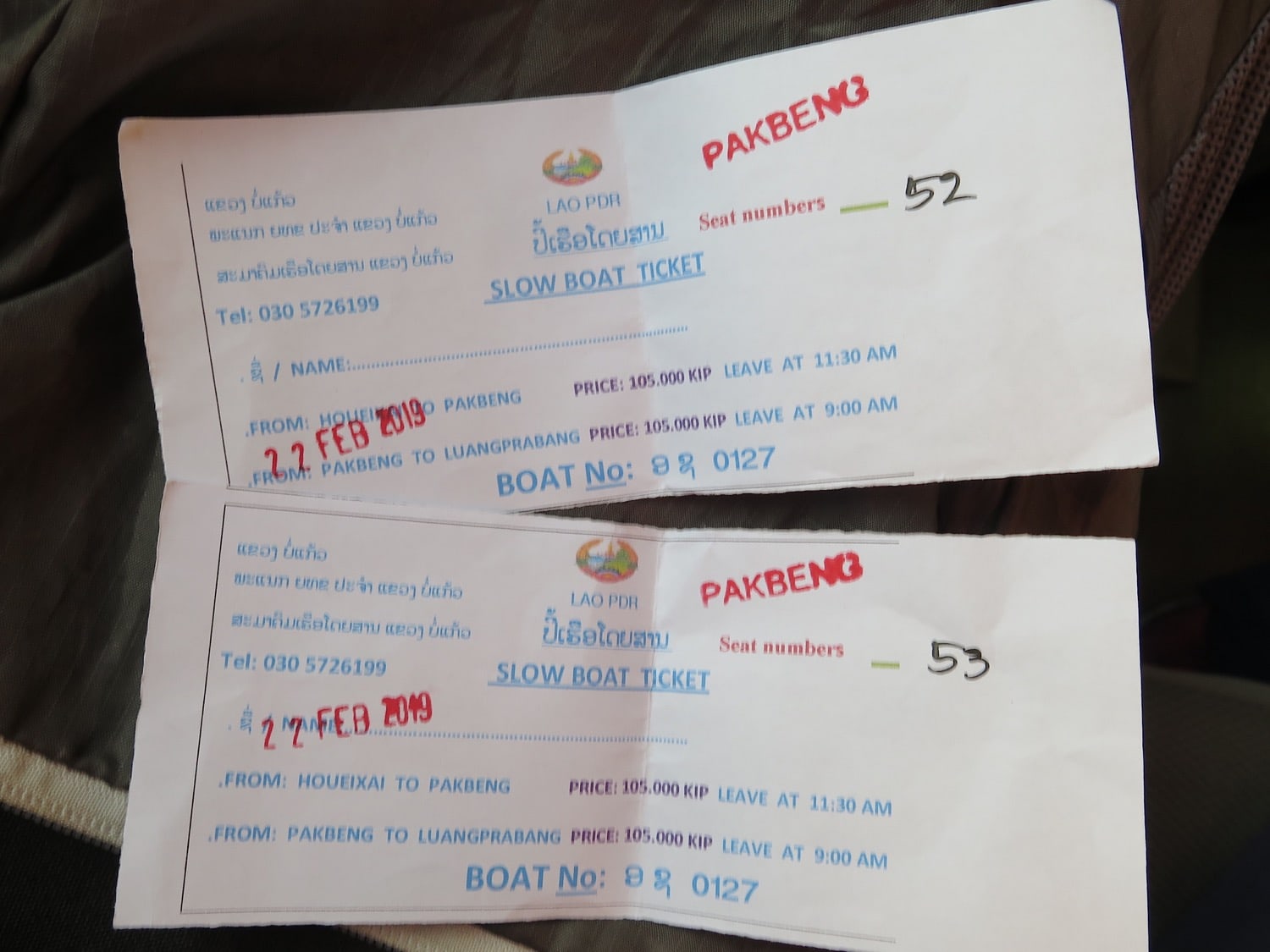 2. Be on time!
It is advisable to first go to the ticket office (which is located a few meters from the pier), buy the ticket and make sure that you can get onboard. Afterwards, make sure to be on the boat at least 1 hour before departure (usually the departure time is 11h30 am) if you want to find the best seats (assigned seats are not always guaranteed) and enough space for your luggage. The boat can get super packed!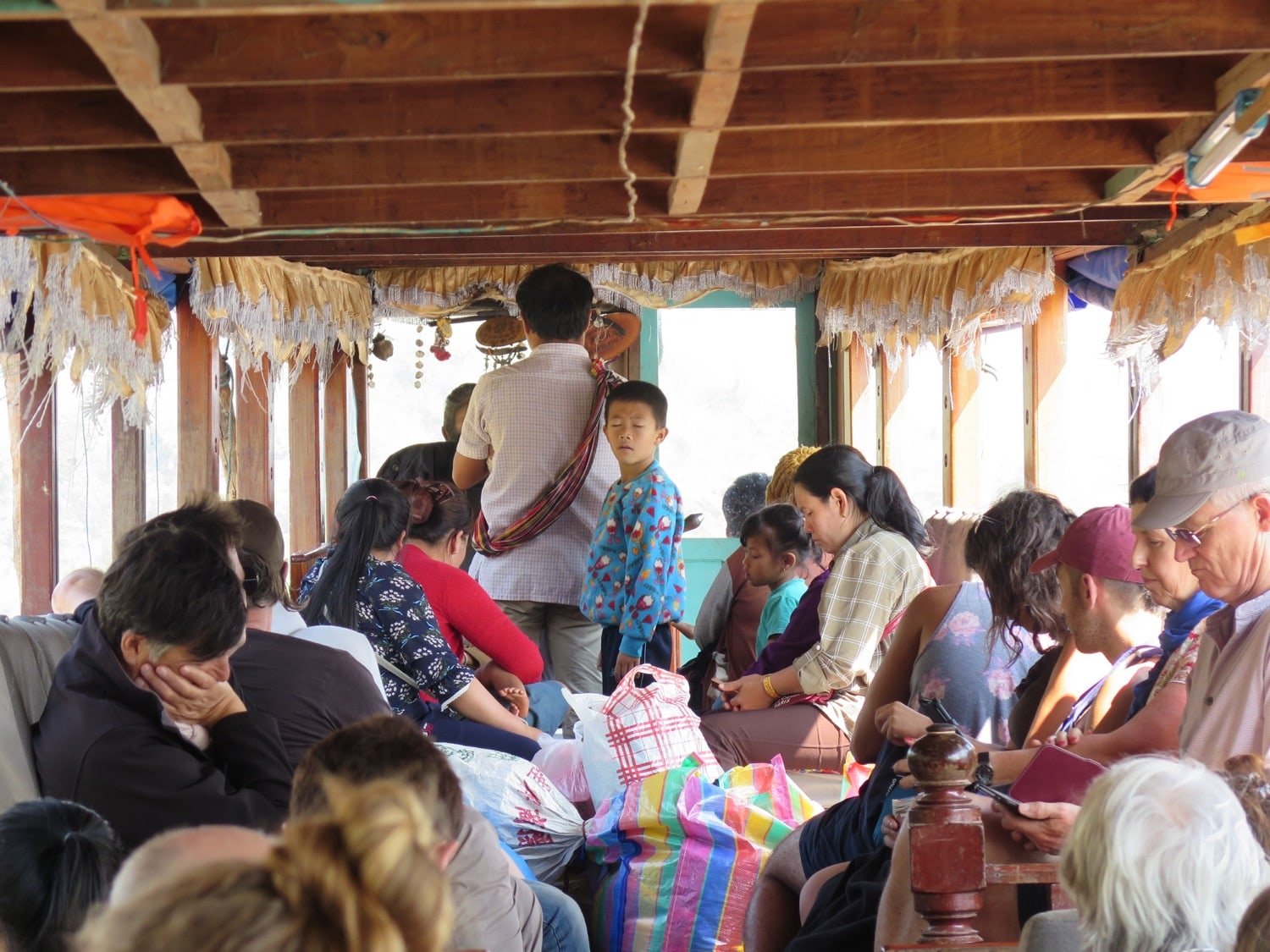 In addition to that, if you arrive earlier you can put one of the limited lifevests above your seat. In case of need, you are covered!
3. Take a day-backpack with you
Your luggage will be stored in the hull of the boat, so it will be inaccessible during the trip, namely till Pakbeng. Bring a little backpack or bag with all your valuable and necessary things with you. Do not forget a travel pillow, as the boat's seat is low and doesn't have a headrest.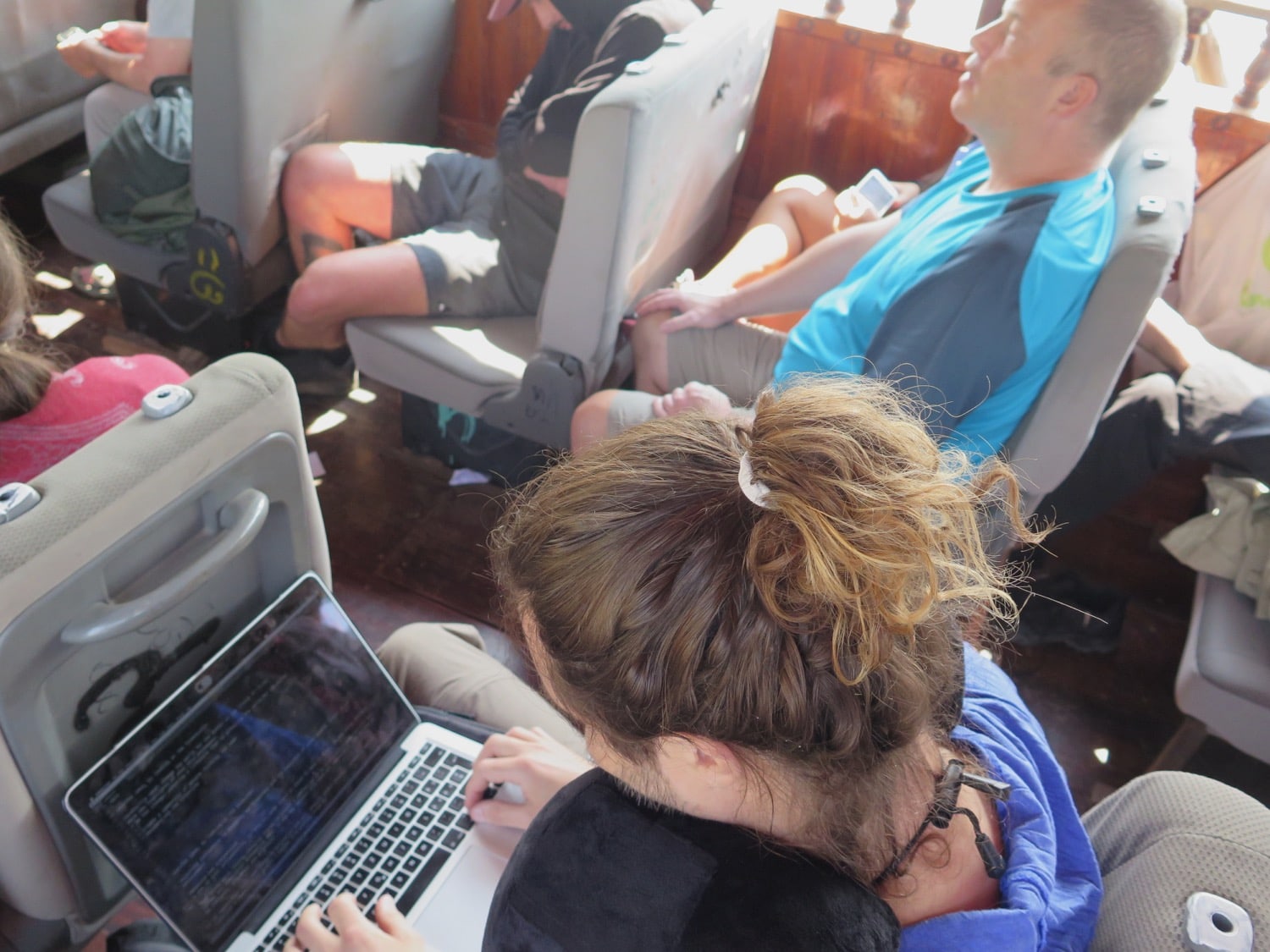 If the weather conditions are good, nothing will get wet.
4. Search your "assigned" seat
There is a piece of paper on every seat with the seat number on it. If you don't like your place, you can try to move the piece of paper on a seat that you prefer…
Keep in mind that seats are old bus-seats and are not fixed on the floor, so they will move around. If you are taller than 160 cm, adjust your seat, otherwise, your legs will not fit and you don't want to travel like a sardine in a can! However, space is very limited…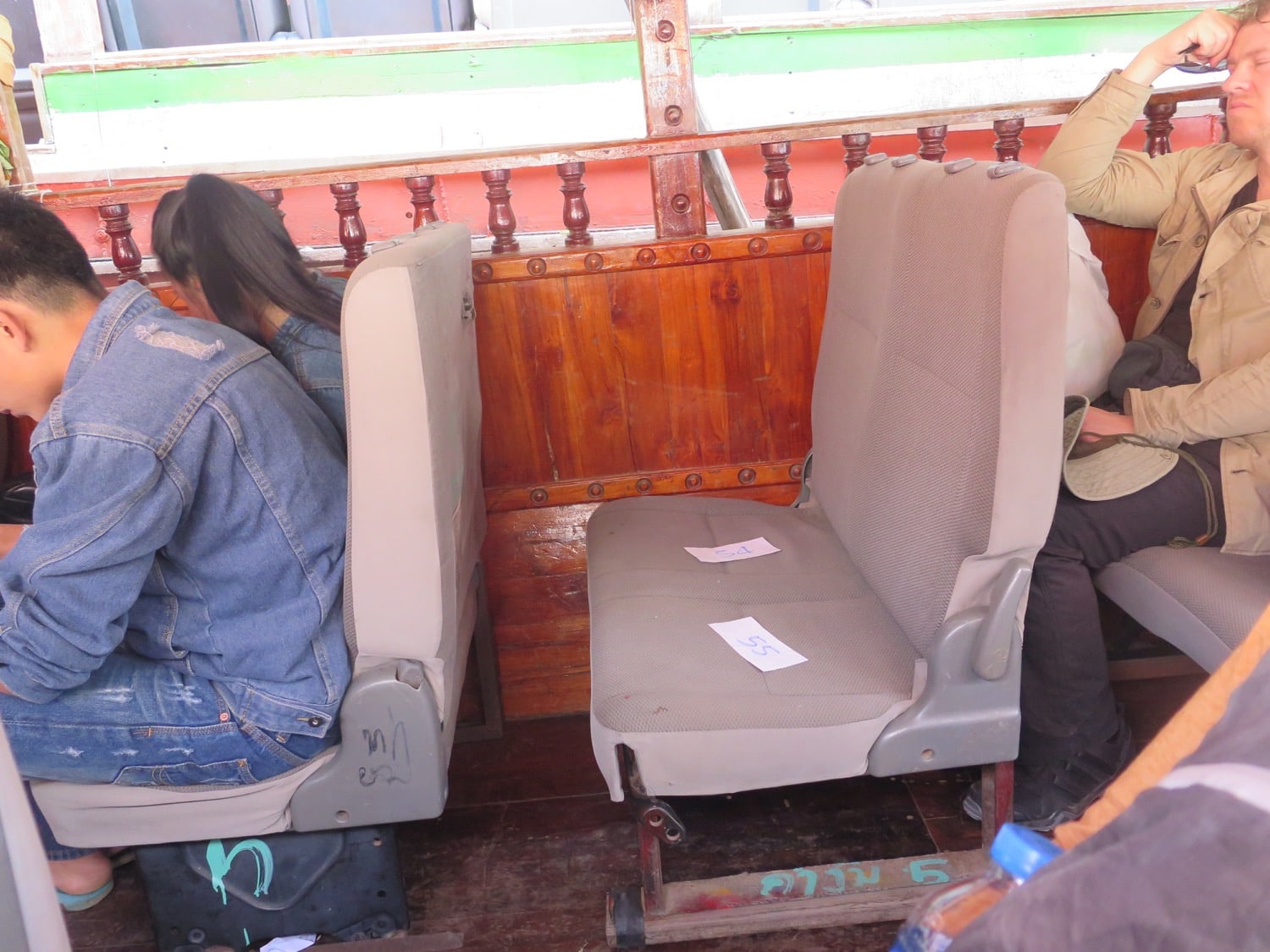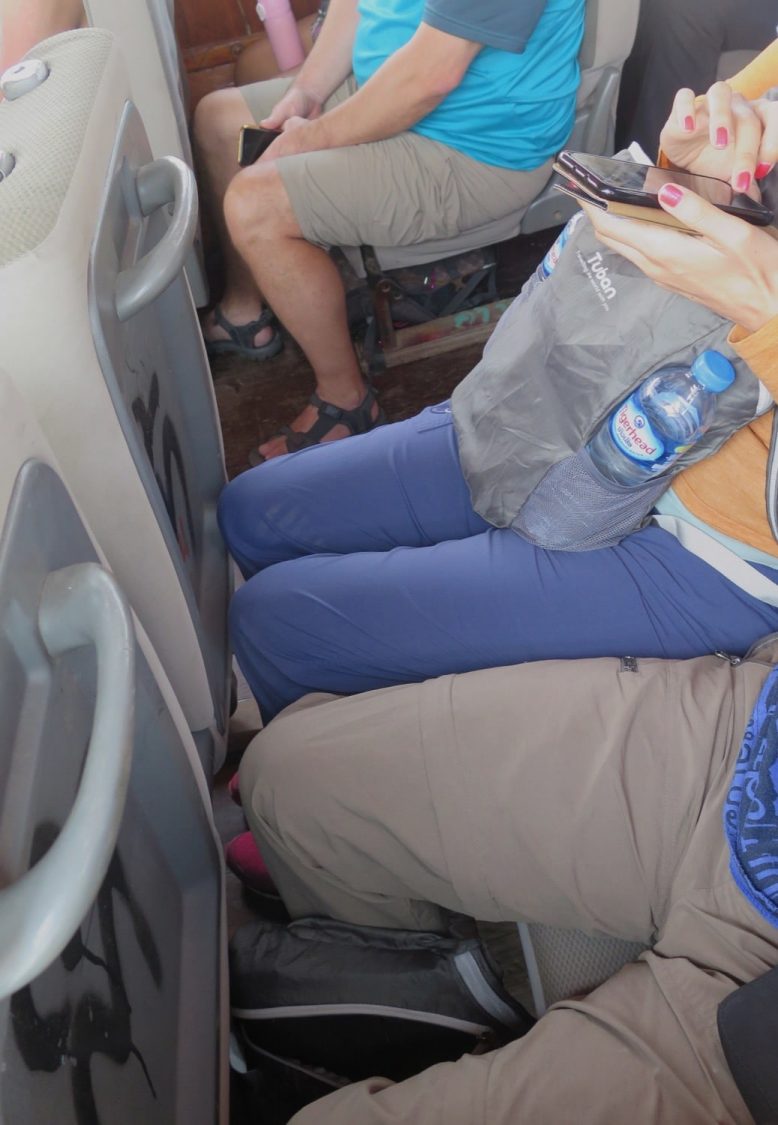 The best seats are the ones in front. Be aware that in the back of the boat there is the engine which is really very noisy and constantly smells like fuel. In addition to that, you also have the "toilet", which is 1 for the entire boat… In any case, please bring your own mask. When the boat breaks, turns or stops, you will be dipped in the petrol fumes.
5. Is your lifevest there?
Probably not! There is an average of 1 lifevest for 4-5 passengers… In case of need, bring out the best of your swimming skills and reach the shore as soon as possible.
If the boat is well balanced, everyone stays seated and doesn't move too much, the current isn't too strong, and if the captain doesn't crush against the rocks, you should be safe!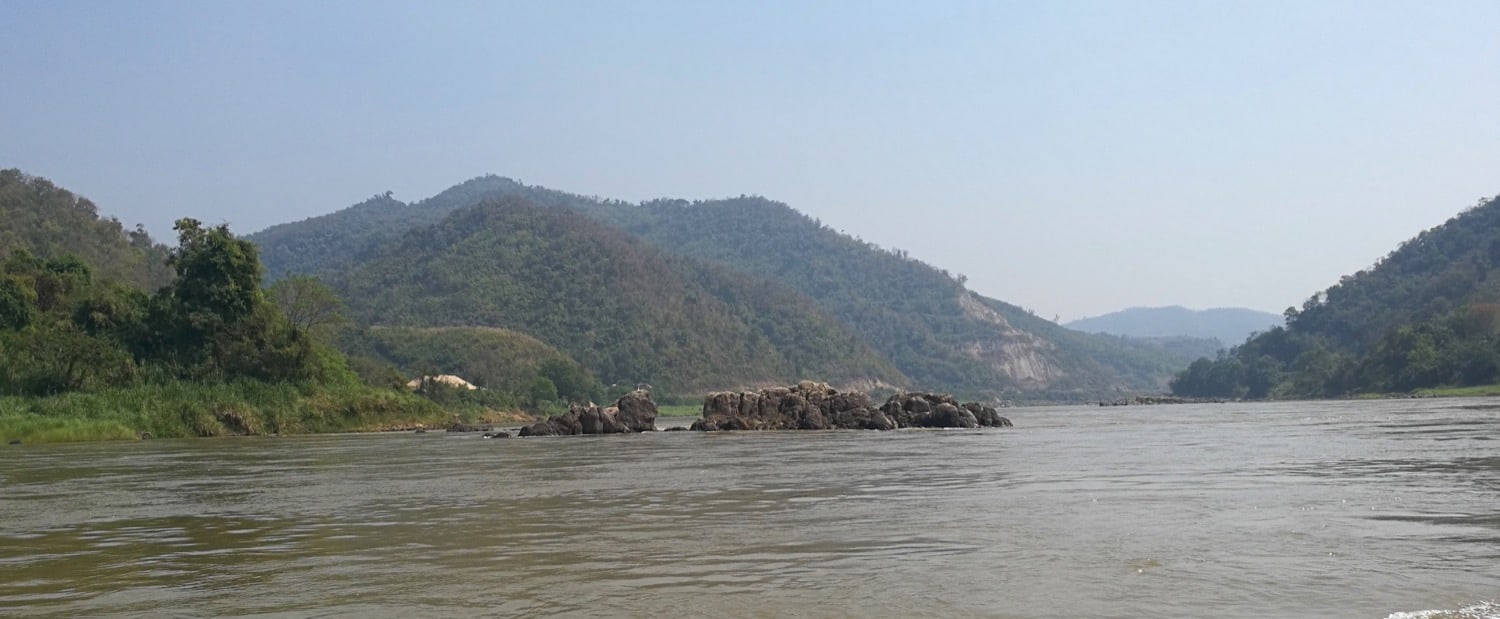 6. Bring your own food
Unless you really love chips and powdered soups, it is advisable to bring your own food. It is not expansive, but the "bar" on the boat has very limited supplies, few of them even expired.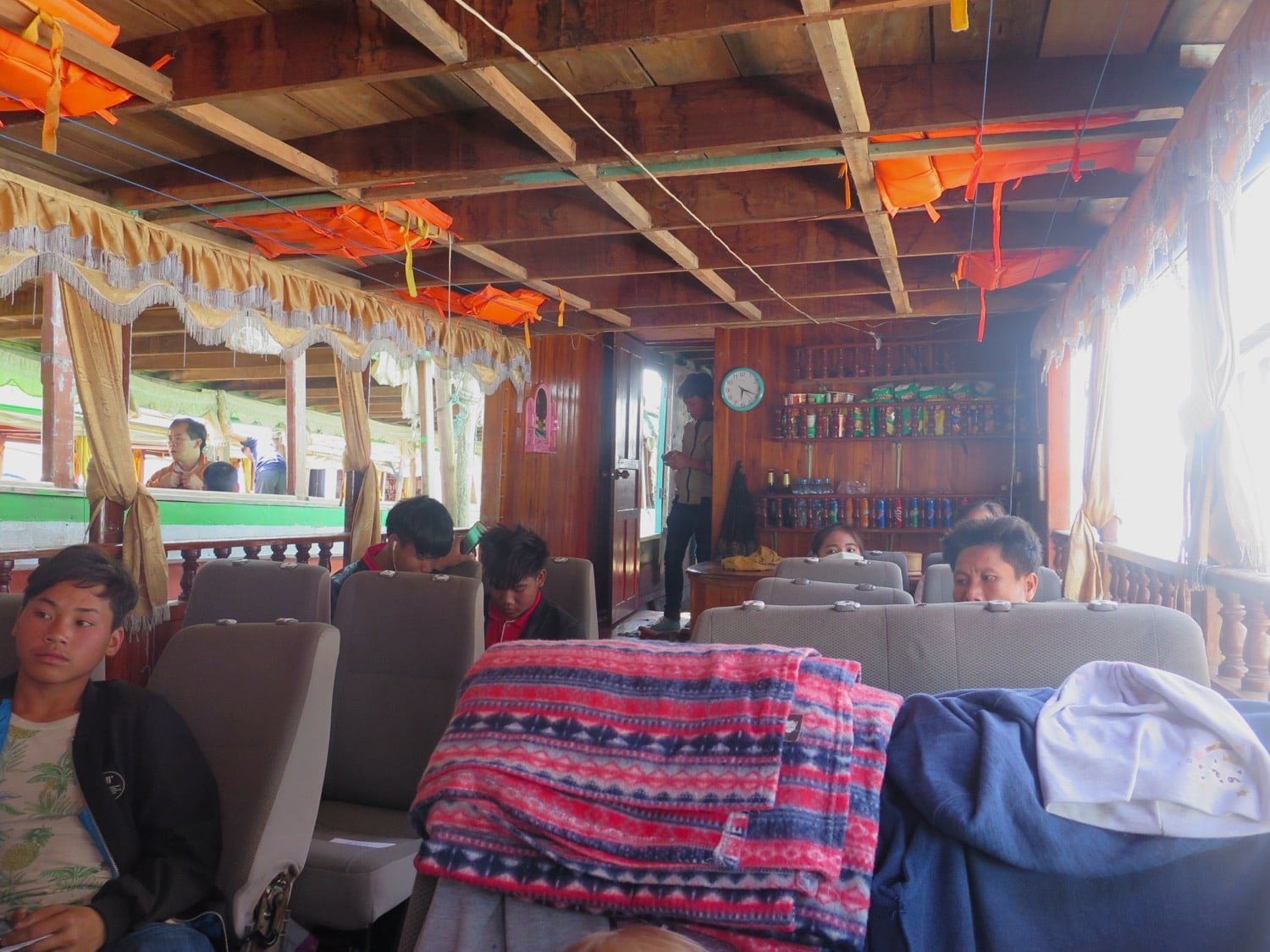 7. Reduce toilet usage…
There is one toilet for the entire boat. For men is maybe not so shocking, but for women… I suggest to do everything you need to do before going on board, and then use the toilet as less as possible. Toilet paper is surprisingly there, but it is anyway a boat's toilet.
8. Enjoy the landscape!
It is beautiful! The jungle, buffalos, little huts, children playing in the water, and so on.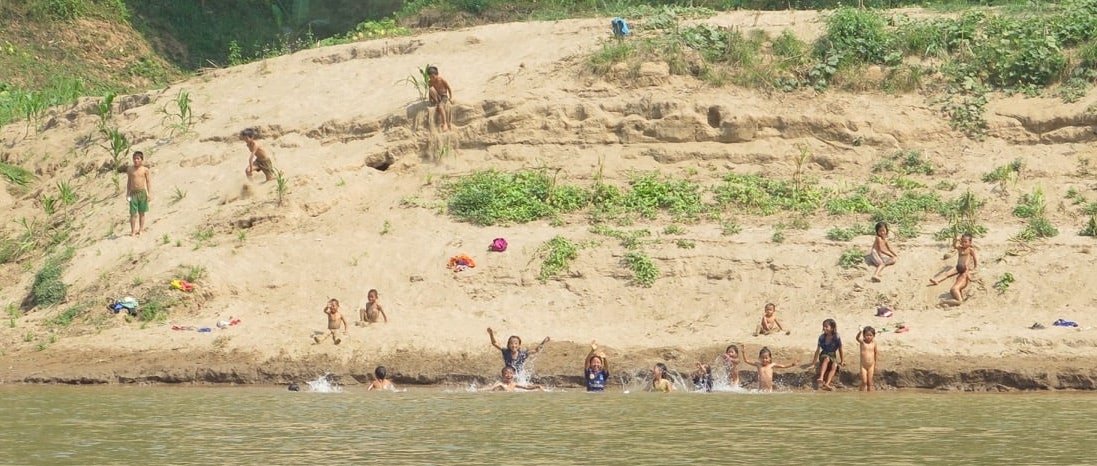 The slow boat will stop here and there at improbable piers to drop off local people to their villages. They jump out of the boat with extreme agility and run to hug their relatives or friends who are there, waiting for them.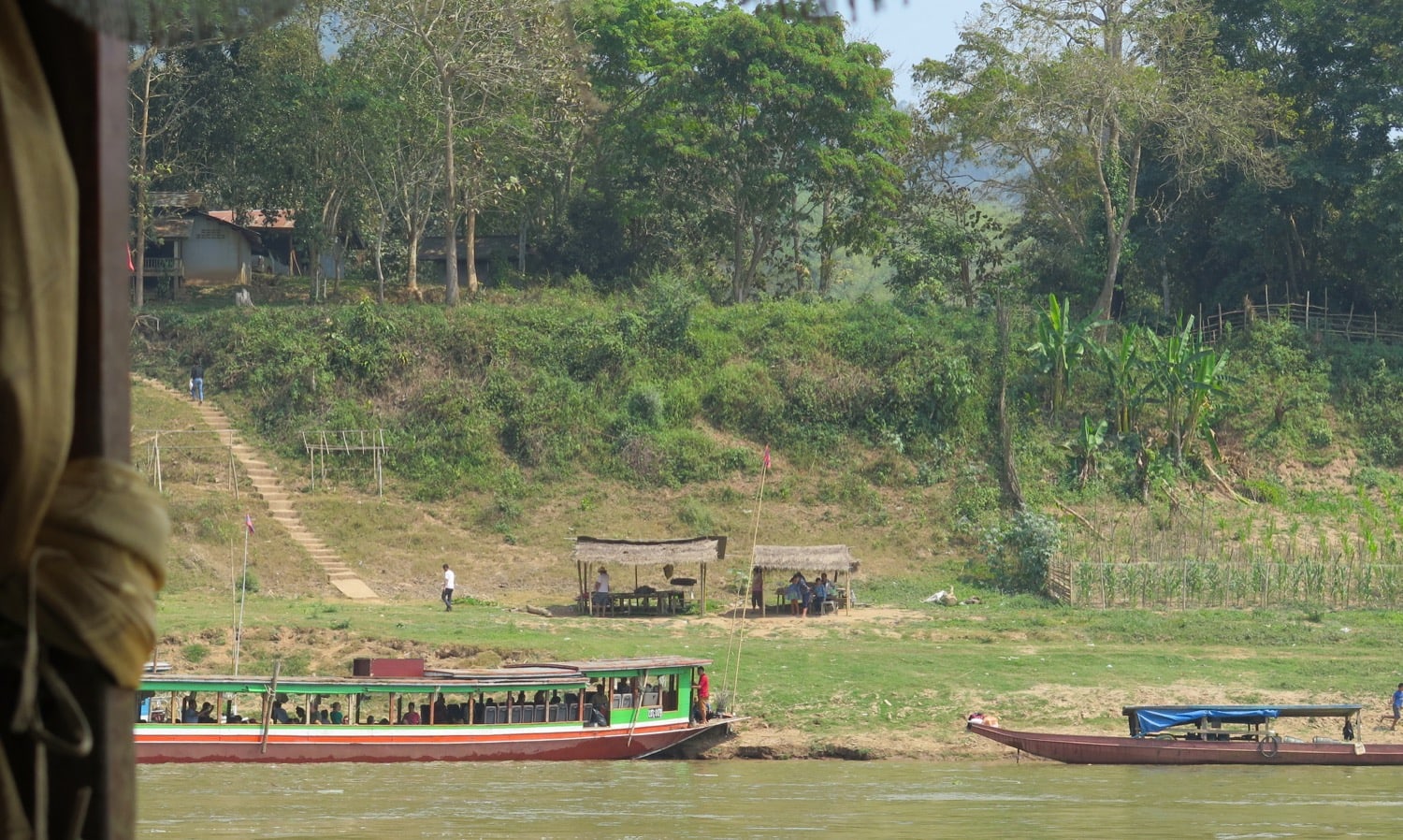 Unfortunately, there are not only nice sights, but you will also see some disrupting construction, bulldozers, and antennas… Smartphones arrived here too, in the most remote villages of Laos. It is impressing! Globalization is nowadays everywhere and is stealing people's authenticity and passion for life. Everyone is in front of the smartphone, there is almost no interaction and no human touch left.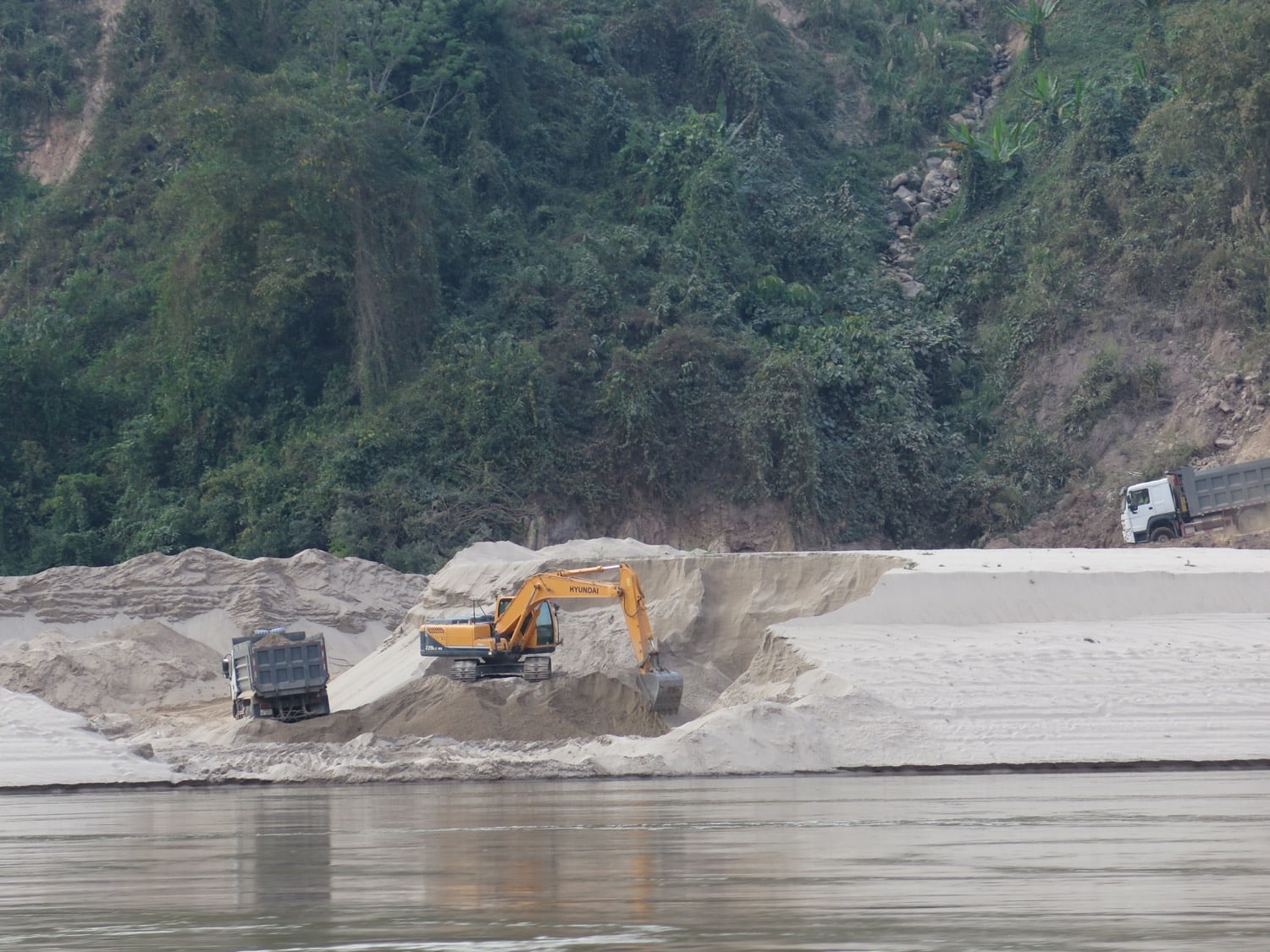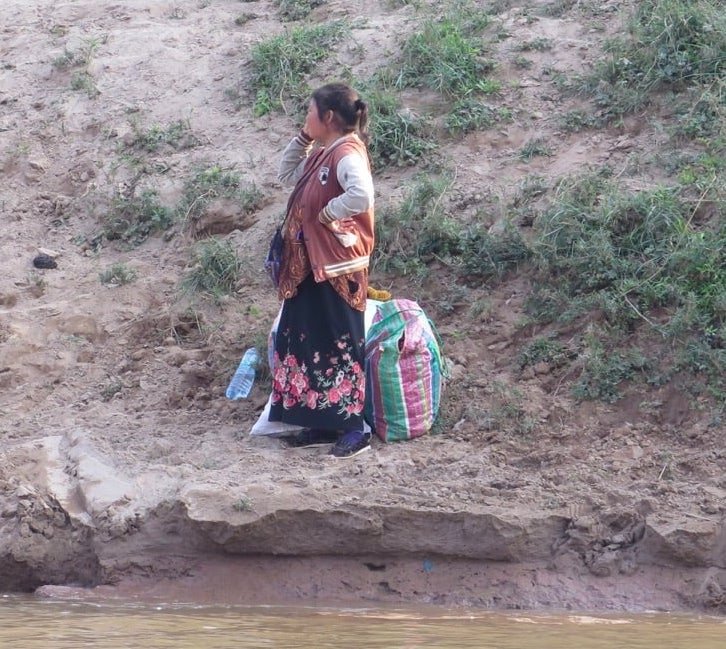 Travelling by a slow boat is an emotional trip, impactful and needs to be done at least once in a life! But we must say that the 6-hour trip was enough for us 🙂
Once disembarked, you can walk or catch the transfer to your accommodation, and the enjoy a nice evening in this cute village called Pakbeng!
Talk to you soon 🙂