Welcome to Laos!
Our first stop in Laos has been in Huay Xai, a village located just after the Thai-Laos border and famous because it is the departure point of the slow boats. If you plan to go to Pakbeng or Luang Prabang by slow boat, you can find some tips about how to organize it in our next post.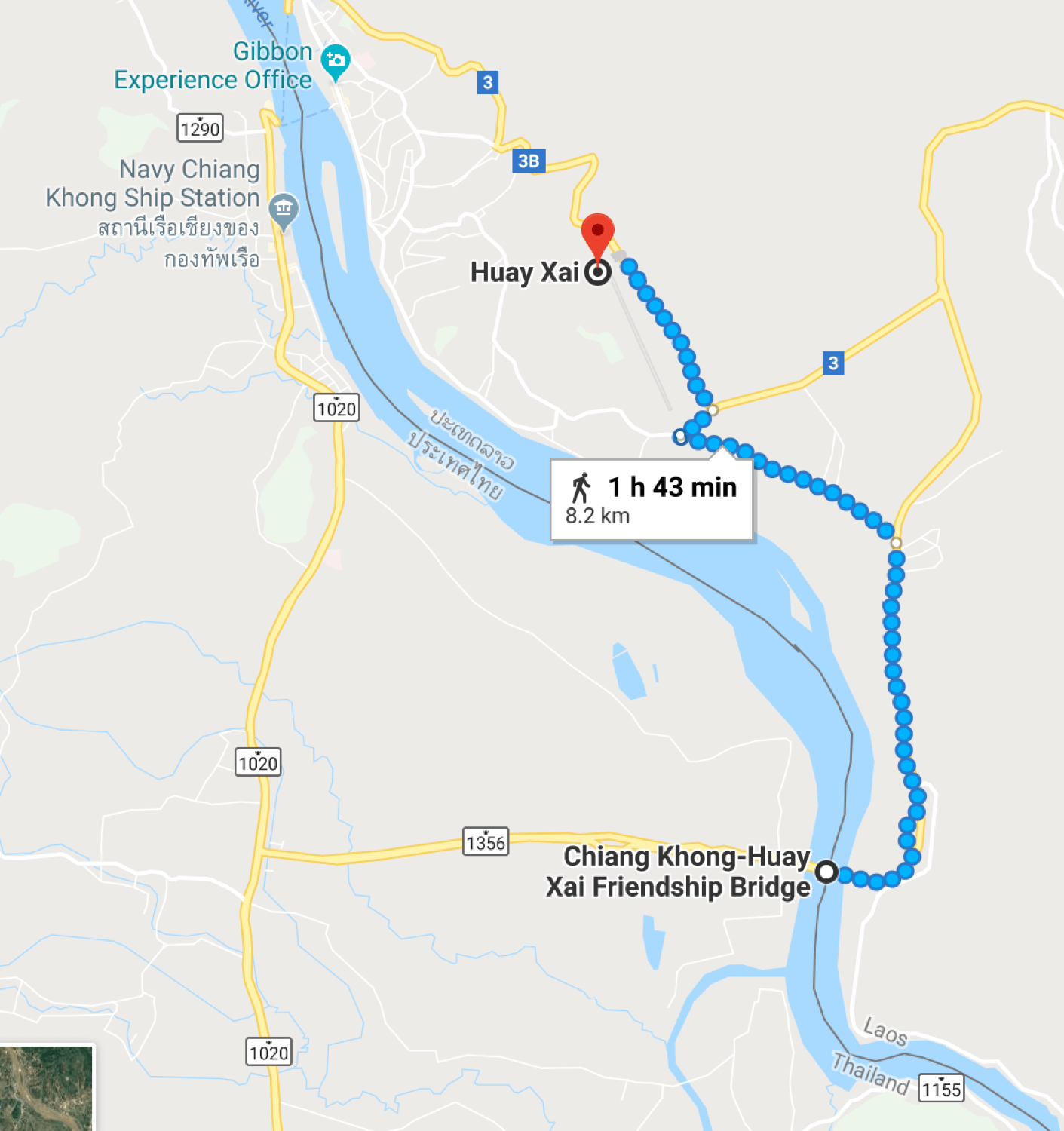 But, what can you do in this little village?

Actually, almost nothing. Oh well, there is a cool activity called "the Gibbon Experience" but it is really expansive. You live 2-3 days in the jungle (national park), in tree-houses and you can reach them only with a zip line. There is no electricity but it must be a very exciting once-in-a-life experience.
Or (less adventurous) you can participate in the "elephant reading" project: you entertain English conversations with monks or kids so that they can practice their language skills. This activity takes places every day from 5.30 pm to 7 pm.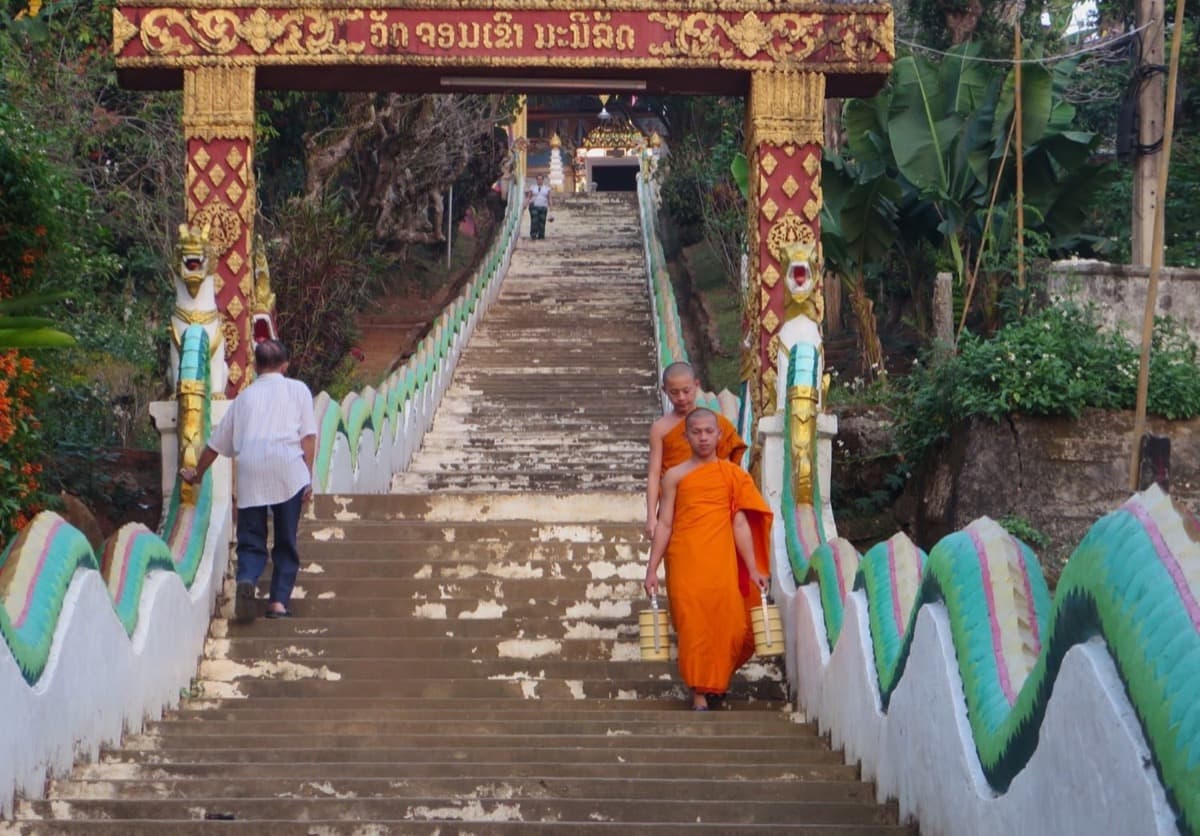 If you need to exchange money and you go to the bank, make sure that your $ notes are clean (no pen or spots) and relatively new (newest series and no rips). Otherwise, they will not accept them. At the exchange desk they are not so strict, but still, they check every note. The exchange rate is similar, but a bit more convenient at the bank (no passport needed).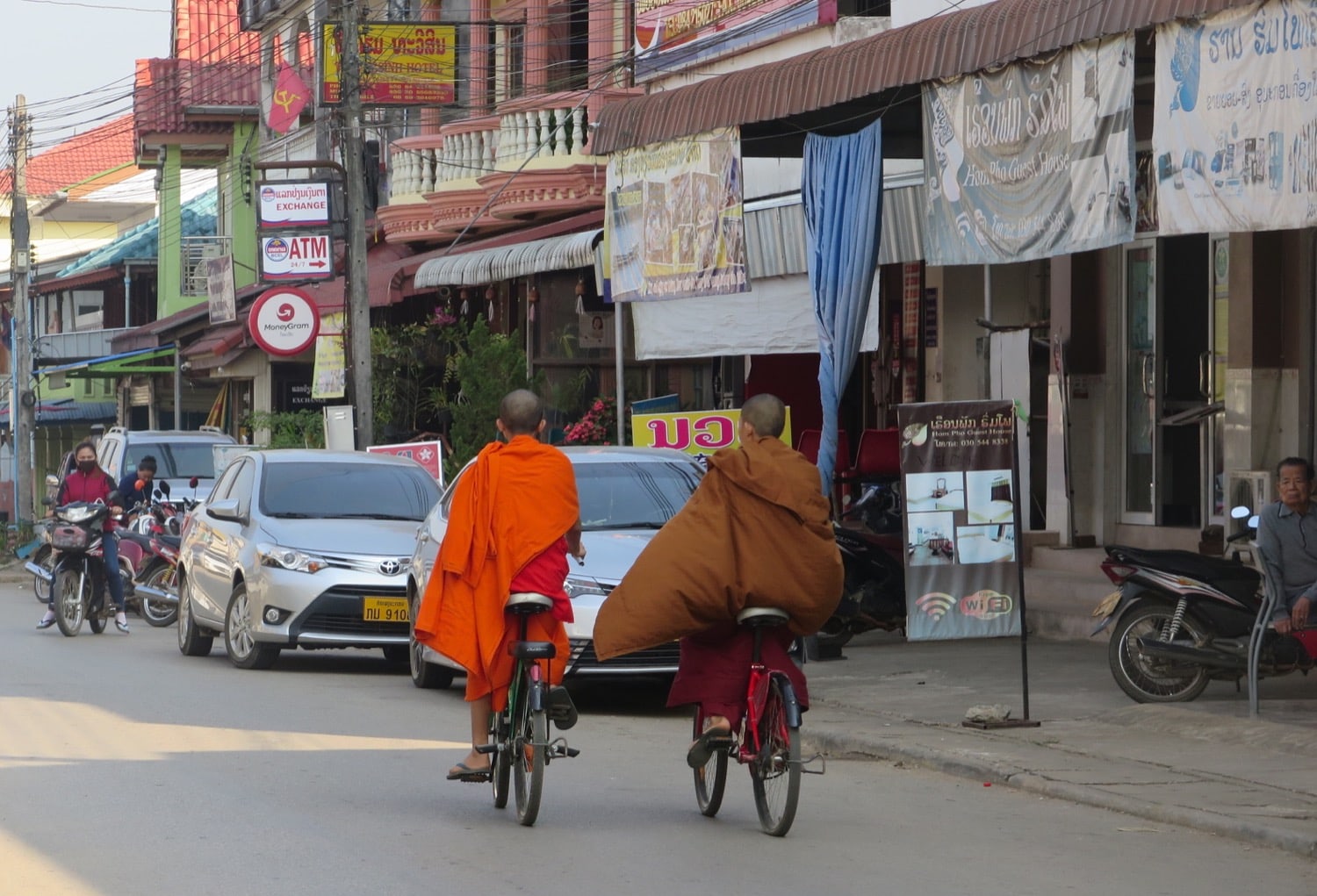 There are few restaurants, but they are a bit overpriced for the quality they deliver. To give you an example: for 2 complete meals with drinks (1 juice each), you can pay the same amount as one night in a hotel! In average, for 1 dish you can consider 15-20'000 LAK (1.50-2 $) and for 1 drink 10-15'000 LAK (1-1.50 $). We understood that probably the land is much cheaper than food, this is why to rent a room is relatively cheaper and the shops have huge surfaces (even if empty).
We found a nice project, a restaurant-accommodation owned by the women from the mountains and their families. It is called Daauw Home. These ladies cook on the wooden fire, using their organic products. We tasted a bowl of vegetables for 18'000 LAK (2$),…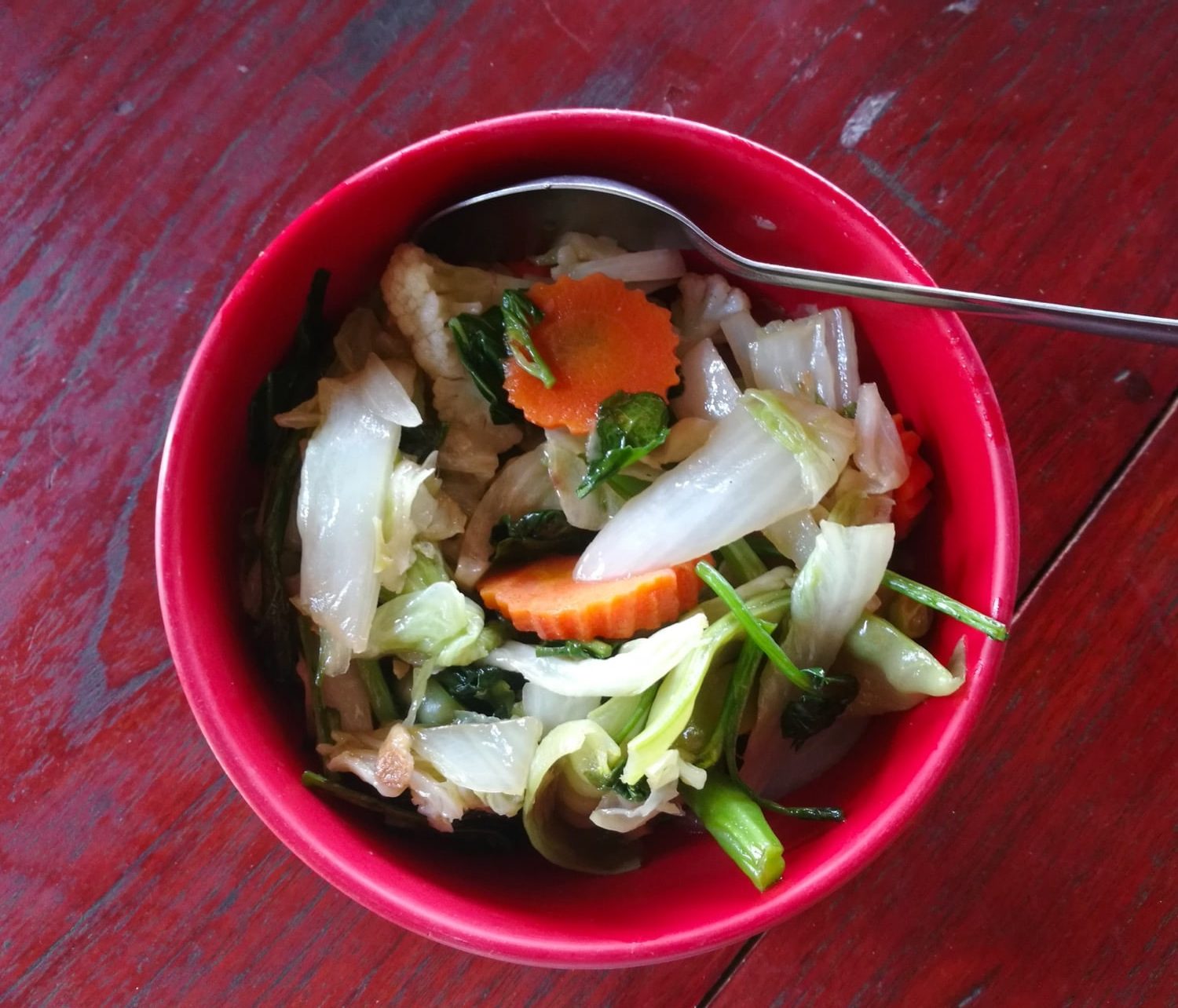 … but their speciality is the pizza from the mountains, cooked in the wooden oven. It is tasty, but quite expansive: 65-70'000 LAK (7.50-8 $).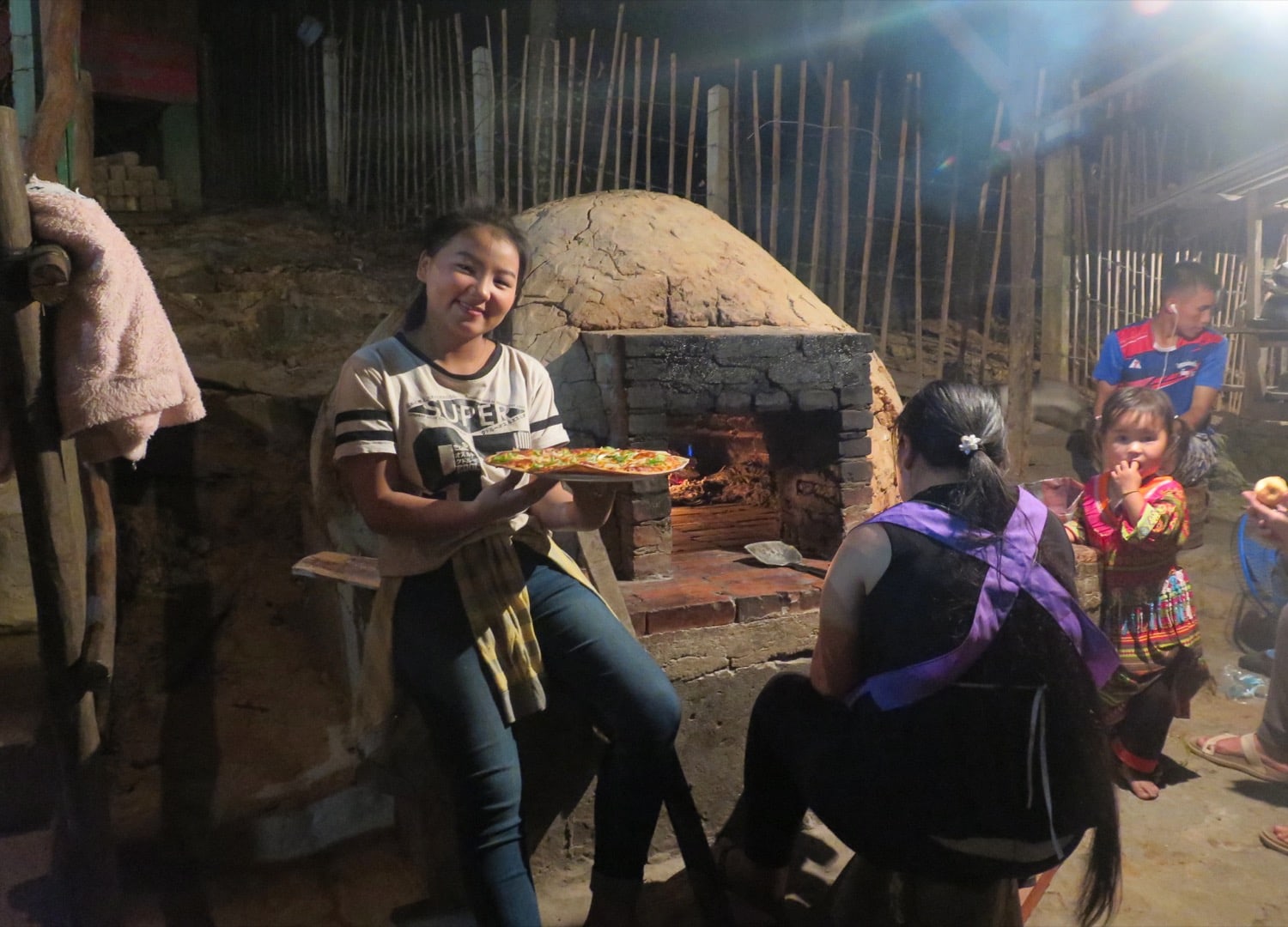 The place is built on a little hill. From there you can see the Mekong and, if you are there between 5-6 pm, also the sunset. There are little cats around, always looking for a cuddle.
Shops in the village sell mainly imported chips, cookies, and drinks. It is shocking to not be able to buy anything healthy, but only junk food or sweets.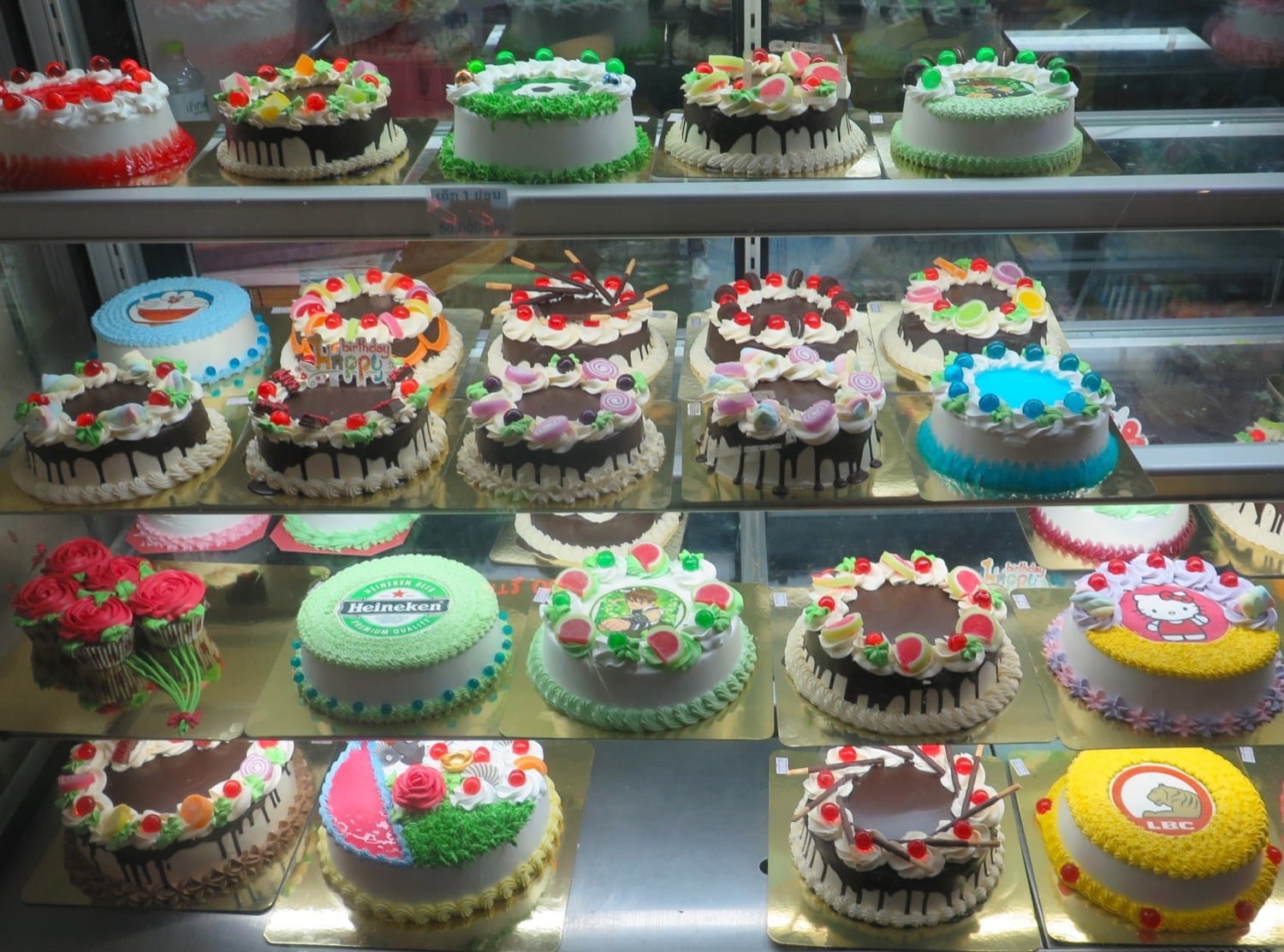 We found only one bar selling bananas and mangos, but nothing more.
WIFI is almost everywhere, but the connection is sometimes poor and not always stable. You can anyway connect your device and wait patiently 🙂
Here too, there are travel agencies trying to sell you packages more expansive compared to the real cost of activities. For example, for the slow boat cruise they charge 140'000 LAK (16 $), but if you buy the ticket directly at the pier, you pay 105'000 LAK (12 $). DIY is worth it in this case, too.
If you want to sleep a bit longer in the morning, you are in the wrong place! The village is full of roosters that start to crow at 5.30 am (and do not stop till 9-10 am), and monks ring their gong at 6 am. After that, the village is awake and in full activity. Ladies, in particular, start to mince meat for the most traditional Lao dishes. You can hear "tok tok tok" for hours…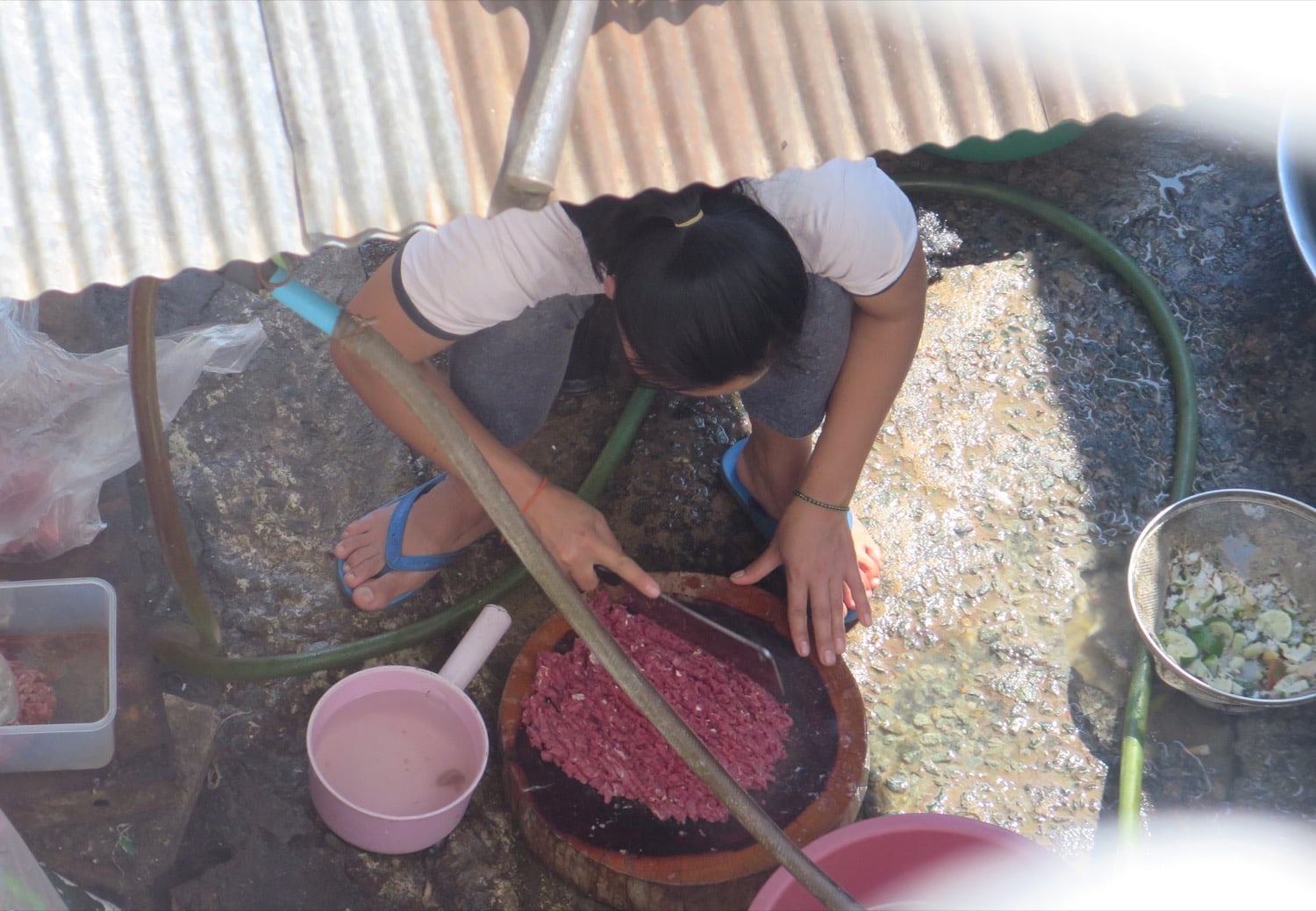 You have two option: go to bed early and wake up together with everyone, or put your earplugs on and enjoy a long sleep!
Enjoy your stay!