Booking accommodation may take some time, above all if you have specific needs and you want to find the best deal ever!
We are every day learning new tricks to speed up this process, to avoid useless disappointments and to avoid wasting too much time. Here below we have listed 9 mistakes to avoid when booking your accommodation.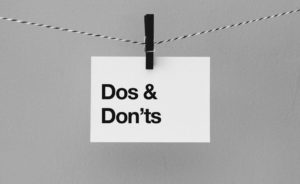 1. Book the entire stay in once
If you book online through websites like booking.com or agoda.com, it is better to book only a few nights to first "test" the hotel. What if you don't like it? It can happen that reviews are inflated, photos edited, etc. (see our experience in this post) and your expectations disappointed. We experienced that a 2-night stay is a perfect trial. On the 1st day, you check-in and verify that all your needs are satisfied (WIFI works well, beds are comfortable, toilet works properly, etc.). On the 2nd day, if you like the hotel you can extend your stay further. If you don't like it, you still have a full day to look for an alternative one.

2. Consider only online bookings
The biggest hotels, hostels, resorts and aparthotel are listed in the main hotels' metasearch engines. They have a budget to cover those websites' fees. On the other side, family-owned guest houses or smaller accommodations are not there because it is too expensive, but they anyway offer a quality stay. We learned that when you walk up and down in a location, you find good deals in "non-popular" but nice accommodations. You can also bargain the price per night, or get discounts only because you are there face-to-face.
3. Travel in peak season
Of course, "peak season" means that it is the perfect moment to visit a destination. The result is that everyone who wants to visit the destination will travel in that period. As a consequence, prices are 2-3 times higher, hotels don't have much availability and are not willing to offer discounts (even for the last available room!).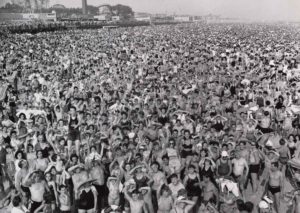 4. Trust information and pictures on the web
You can really have bad surprises sometimes. We experienced it on our skin, and now we are very careful when booking a hotel. If we have the chance, we check it online first and then we walk-in at the reception and ask to see the available room. Only in this way you are 100% sure about what you will get. Some pictures have been taken when the hotel just opened, so everything looks super new. But in reality, after years of activity, tools and furniture are old and maybe not so well maintained… Be aware of that!
If we don't have the chance to personally go to the hotel's reception, we book only 2 nights and then we decide to stay longer, or not.
5. 100% trust online guest reviews
Accommodations try their best to have a great online reputation and sell their services as much as possible. Guests' reviews are very important, but sometimes you'd better take them with a grain of salt.
For example, it happens that you find a super deal for a hotel "close" to the beach and you are excited to get it. But when you read guests' reviews you will find out that 9 out of 10 write that "close to the beach" is not at walking distance so you need to rent a motorbike or go by taxi. In this case, you can trust the reviews as it is a fact: the hotel is located there.
On the other side, if we talk about more variable topics (e.g.: WIFI, breakfast, staff, etc) it is more difficult to 100% trust guests' reviews as, in the meantime, things could have changed. The WIFI connection can be faster or slower depending on your device (fast on mobile, poor on a laptop), and depending on the time (day or night). Breakfast quality and quantity depend on everyone's habits and taste. Staff regularly rotates, so it cannot be evaluated on a long term base, but only on your own experience.

6. Think that there are several single hotel metasearch engines and aggregators
Some metasearch engines belong to the same company so the competition is not as high as expected. This means that it has no sense to look for accommodation in all of them, but choose one or two and use them.
Here below you will find the 2 main companies operating in the travel industry, and the companies that belong to them:
Booking Holdings: Booking.com, Agoda.com, Kayak.com, Cheapflights, Rentalcars.com, Momondo, and OpenTable.
Expedia Group: Expedia.com, HomeAway, Hotels.com, Hotwire.com, Orbitz, Travelocity, trivago, and Venere.com.
This means that, if you check availability in booking.com and in agoda.com, you will possibly find the same deal. The only difference could be in the fees applied by the website itself.
7. Accept the price given at the reception
Create room for negotiation. It is well known that you will always get a high price first because they want to earn as much as possible in one go. Our strategy is to:
check the prices online and possibly find a discounted rate
go to the hotel's reception and initially ask the last price for 1 night; if it is a good deal, we ask if we can get a discount when we stay there for 1 week or more
when the given rate is higher than the online one, we show the website to the receptionist and negotiate to have that same rate
if this is not possible, we just walk away and try with the next one.
8. Accept everything even if online things look different
As already mentioned, some hotels still publish online their best pictures (super furnished rooms, new equipment, the best side of the swimming pool,…). If there is something missing in your room or something that doesn't match with the published pictures, just inform the reception and ask for what you paid for. For them, it is maybe not so important. But for you it is! Then insist, and obtain what you should already have. Just to make an example: we saw online that the hotel had a kettle and complimentary tea in every room. We arrived in the room, and the kettle was not there. Then we asked for it at the reception, and they said that they never had kettles in their rooms. We showed them the online pictures and the magic happened: on the same day, we found a kettle in our room 🙂
9. Walk around randomly searching for your accommodation
In some warm places like Thailand, the temperature is really high and you don't want to walk too much around, randomly. Then, before going out, do a list with all your top needs and criteria. Establish the priorities and then check online all the accommodations with the mentioned criteria, in your desired location. Plan an itinerary and then start your search. This doesn't mean that, if on your way you see another hotel, you cannot stop there and ask. Don't miss opportunities, you never know!
Good luck with finding your next accommodation in a smart way!